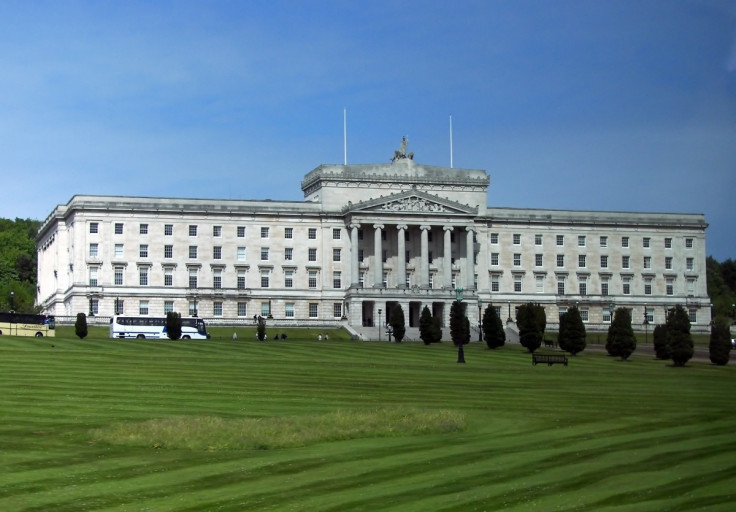 Northern Ireland Assembly members have voted in favour of same-sex marriage for the first time in their history, but in a dramatic twist the motion was subsequently blocked by the Democratic Unionist Party (DUP). In a day of high drama at the assembly in Belfast, Members of the Legislative Assembly (MLA's) rejected the bill for the fifth time in three years after a "petition of concern".
Of the 105 MLAs who voted today (2 November), 53 voted for and 52 voted against gay marriage with Ulster Unionist leader Mike Nesbitt abstaining and SDLP's Alban Maginness not present for the vote. But after the vote the DUP party deployed a "petition of concern" that required the proposal to achieve a cross-community majority on the controversial issue, and for the time being at least, Northern Ireland remains the last place in the UK where same-sex marriage is not legal. The Republic of Ireland held a referendum this year and approved changing the constitution to permit same sex marriage.
The petition of concern means the vote required separate majorities of both unionists and nationalists to pass. But while 41 nationalists backed the proposal, it was approved by only four unionists, bringing an end to the motion.
The bill was brought forward by the SDLP and Sinn Féin and this is the first time the issue has seen a majority vote for same-sex marriage. The previous four votes on the issue have fallen on a simple majority basis.
The latest, in April, was rejected by 49 MLAs, with 47 voting in favour. And in June two couples won permission to challenge the ban on same-sex marriage by way of a judicial review.
Sinn Féin's Caitríona Ruane said that it was a "historic day" for the LGBT community: "This signals a major shift in society with more and more people supporting marriage equality for our LGBT community. This is a historic day but the campaign for marriage equality is not over and will not be until we have equality enshrined in legislation," she said to the BBC.
But Assembly Member for North Down and DUP representative, Peter Weir, said that many people had been "notably quick to dismiss the other four occasions "that a majority rejected the proposal. "If it requires a process of attrition to alter a result it does not demonstrate a great deal of force behind the argument," he said.