US Defence Secretary Ash Carter arrives in Kabul to review Afghan situation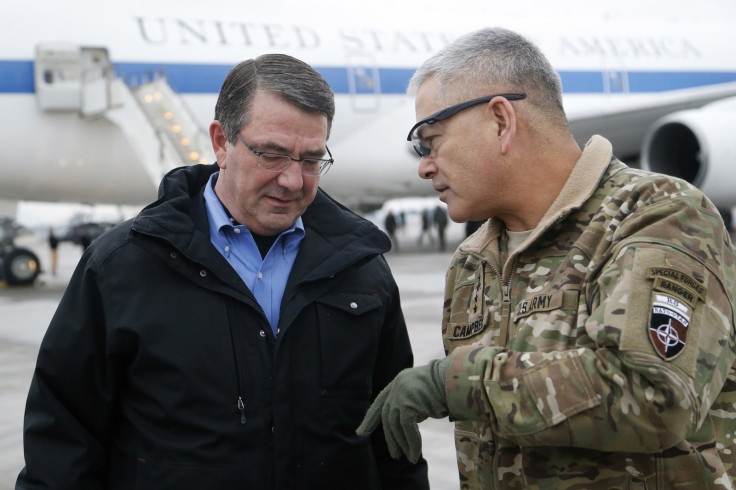 New US Defence Secretary Ash Carter has arrived in Afghanistan on his first trip after taking over.
The Pentagon chief did not divulge the exact purpose of his visit except saying he was there to assess the situation in order to draft further plans.
At Kabul airport, Carter was received by General Francis Campbell, the chief of the Nato mission and US forces in Afghanistan.
Carter is expected to meet Afghan President Mohammad Ashraf Ghani and Chief Executive Officer Abdullah Abdullah during his visit.
"The reason for this destination, Afghanistan, in my very first week in office as the Secretary of Defence is because this is still where we have 10,000 American troops. They come first in my mind, always," Carter told reporters as he was boarding the plane to Kabul, according to AFP.
His visit was not announced previously in accordance with the existing tradition for any top American authority, owing to security concerns.
"I promised the president that I would begin to get my own thinking together in this. We're looking for success in Afghanistan that is lasting. The best way to do that is precisely what I'm here to assess," he added.
Nearly half of the American troops will be withdrawn by the end of this year while the rest will leave in 2016.
Speaking about the growing presence of the Iraqi militant group Islamic State (Isis) in Afghanistan capitalising on the political instability and troops' withdrawal, Carter said: "I've seen the reports of people essentially rebranding themselves as ISIL [another acronym for IS] here in Afghanistan as has occurred in other places. The reports I've seen still have them in small numbers and aspirational."
© Copyright IBTimes 2023. All rights reserved.