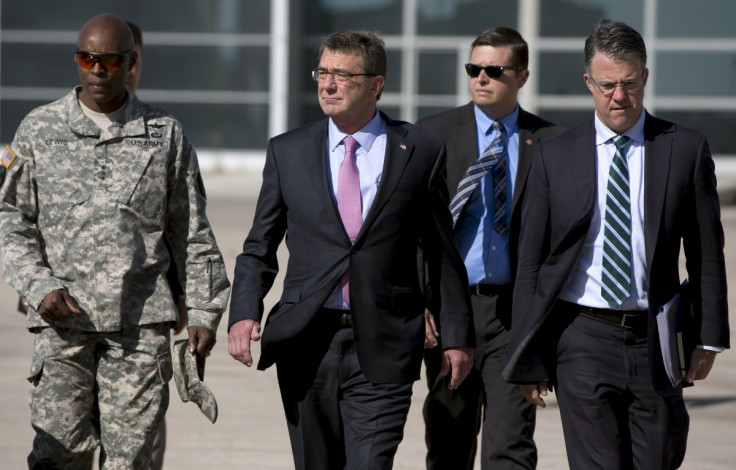 The US Defence Secretary Ash Carter has removed his senior military assistant Lieutenant General Ron Lewis from his position over allegations of misconduct. The matter has been referred to the inspector general of the Defence Department.
In a brief statement issued on Thursday (12 November), Carter said he had learned of the allegations this week. Action may be taken against Lewis once the inspector general's investigation is completed, a senior defence official said.
Lewis served as a top adviser to Carter on military matters. He had even accompanied Carter on his trip to Asia last week.
Other than "allegations of misconduct" there were no other details given. A senior defence official also declined to specify the nature of the allegations.
"I expect the highest possible standards of conduct from the men and women in this department, particularly those serving in the most senior positions. There is no exception," Carter said in his statement.
The senior defence official said Carter was "very surprised to learn of these allegations." Lewis will be reporting to the Army Vice Chief of Staff while the allegations are being investigated.
The official said Carter first learnt of the allegations on Tuesday evening and spoke to Lewis on Thursday morning. The inspector general's office confirmed that it has received a referral from Carter's office regarding Lewis and that an investigation would be launched. No other details were given.
Lewis, an Army air cavalry officer has served Carter on and off for years. He was also Carter's military assistant when Carter was undersecretary of defence for acquisition, technology and logistics.