US: Democrats rip Obama Administration's plan to deport families through raids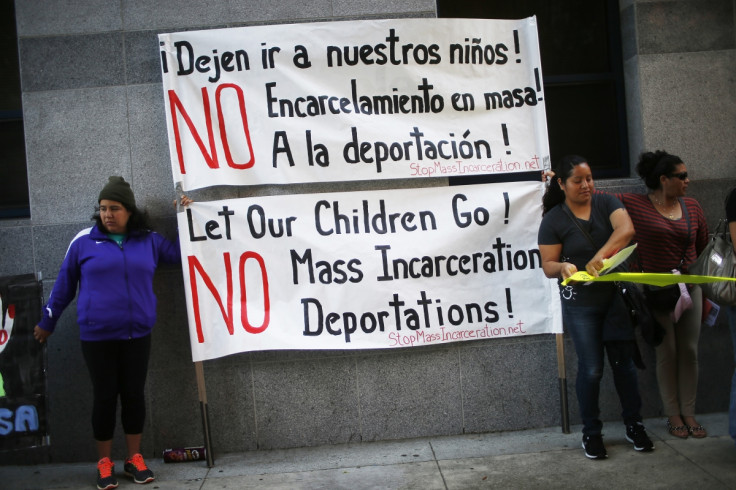 Democratic presidential candidates have called out the Obama Administration on 24 December after plans to increase deportations of undocumented families from Central America. The Department of Homeland Security (DHS) is planning to conduct raids targeting hundreds of families as early as January 2016.
According to The Washington Post, which first reported the nationwide campaign, the raids will be conducted by US Immigration and Customs Enforcement (ICE) agents. The campaign will target the hundreds of Central American families that have fled violence and entered the US illegally. Over 100,000 families have made the trek through the southern border, but this group has been overshadowed by a surge of unaccompanied minors, the Post noted.
Officials familiar with the plans, who spoke anonymously because the operation has not been given the green light by DHS, said the raids would only target adults and children who have already been ordered to leave the US by an immigration judge. Those detained would be immediately deported.
All three Democratic presidential candidates commented on the planned raids. Vermont Senator Bernie Sanders released a statement saying: "I am very disturbed by reports that the government may commence raids to deport families who have fled here to escape violence in Central America. As we spend time with our families this holiday season, we who are parents should ask ourselves what we would do if our children faced the danger and violence these children do? How far would we go to protect them?"
Sanders, who has long advocated for comprehensive immigration reform, continued: "Our nation has always been a beacon of hope, a refuge for the oppressed. We cannot turn out backs on that essential element of who were are as a nation. We need to take steps to protect children and families seeking refuge here, not cast them out."
Former Maryland Governor Martin O'Malley, who is trailing behind Sanders and the party's frontrunner Hillary Clinton, called the plan "completely at odds with our character as a nation." According to CNN, he added: "The world is watching, and it is up to us to decide whether we want to live up to our values, or whether we are ready to shrug them off and turn our backs on those most in need."
Clinton, meanwhile, said she has "real concerns about these reports," campaign spokeswoman Xochitl Hinojosa said. "She believes it is critical that everyone has a full and fair hearing, and that our country provides refuge to those that need it," Hinojosa told CNN. "And we should be guided by a spirit of humanity and generosity as we approach these issues."
The Post reported that the proposed deportations have been controversial within the Obama Administration. DHS Secretary Jeh Johnson has advocated for the raids, particularly due to the rise in undocumented immigrants in recent months. A spike in violence and a drought in the region has led to higher numbers of departures.
© Copyright IBTimes 2023. All rights reserved.