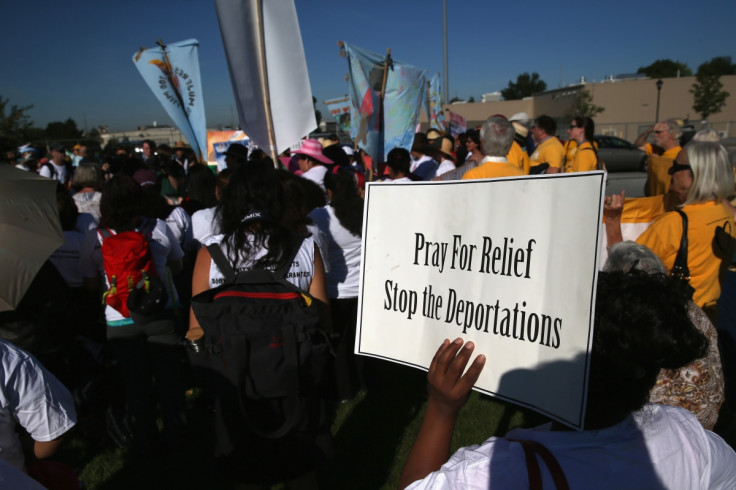 A US federal appeals court upheld a block on President Obama's executive actions on immigration, leaving over 4 million undocumented immigrants in a precarious legal state. The US Court of Appeals for the 5th Circuit maintained a challenge brought on by Texas and 25 other states headed by Republican governors that argued the president did not have the authority to protect a third of the country's undocumented immigrants with an executive order.
The 2-1 ruling from the New Orleans-based court is a fatal blow to Obama's immigration plan that now leaves the Supreme Court to make the final decision on whether or not his executive orders are legal before the end of his term in office. According to Politico, the timing of the appeals court's decision has become an increasing concern for the Obama administration and immigration activists.
Texas Governor Greg Abbot praised the ruling by the appeals court. He released a statement, saying: "President Obama should abandon his lawless executive amnesty programme and start enforcing the law today." ABC News reported that appeals over the injunction could take months and, depending on how it develops, could head back to Texas federal court for additional proceedings.
The 70-page majority opinion, written by Judge Jerry Smith and joined by Jennifer Walker Elrod, rejected the government's arguments that the district judge abused his discretion on a national order and that the states opposing the order lacked standing to challenge it. Meanwhile, in her 53-page dissent, Judge Carolyn Dineen King said the administration was within the law and that the Department of Homeland Security has limited resources.
"Although there are approximately 11.3 million removable aliens in this country today, for the last several years, Congress has provided the Department of Homeland Security with only enough resources to remove approximately 400,000 of those aliens per year," the judge wrote.
The appeals court's decision comes after it agreed in March to hear the appeal on an expedited basis. The case was finally argued on 10 July, Politico reported. While decisions are typically expected around 60 days after argument, there as an apparent delay, which was challenged by Judge King.