US: Did Senator Ted Cruz reveal classified information during the GOP debate?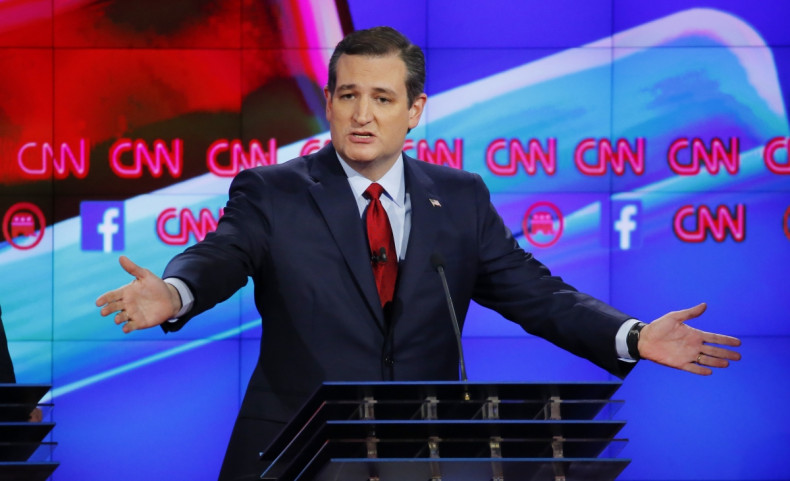 Did Republican candidate Ted Cruz reveal classified information during the last Grand Old Party (GOP) debate of 2015? That was the question at least one member of the Senate Intelligence Committee wanted an answer to after Cruz said an updated version of the National Security Agency's (NSA) monitoring programme covers "nearly 100%" of phone numbers which can be checked for links to terrorism.
Despite previous statements made by chairman Richard Burr – a Republican from North Carolina – that his staff were looking into the comments, the committee said it is not formally investigating whether Cruz revealed classified information during the face-off in Las Vegas on 15 December. The morning after Burr told reporters: "I'm having my staff look at the transcripts of the debate right now".
"The Committee is not investigating anything said during last night's Republican presidential debate," Burr and Vice Chairman Dianne Feinstein, a Democrat from California, said in a joint statement.
Burr told reporters that any time specific numbers are discussed, questions over whether that is classified or open source information emerge. He said: "It's not as clear as just reading what he said. We've got to search all sorts of media outlets to see if anyone had reported that number independently."
According to NBC News, Cruz's campaign claims the senator did not say anything that was not public knowledge. "There's nothing that Senator Cruz said last night that wasn't widely reported and saturated in the public domain," campaign spokeswoman Catherine Frazier said.
The question over whether the presidential candidate released classified information stems from a heated exchange Cruz has with fellow candidate Florida Senator Marco Rubio. The two were discussing the new USA Freedom Act, which Cruz supported and Rubio opposed. According to The Associated Press, Cruz said that "nearly 100%" of phone numbers can be checked for terror ties under the new programme, as opposed to "20% to 30%" under the older Patriot Act.
"Let me be very careful when answering this, because I don't think national television in front of 15 million people is the place to discuss classified information," Rubio responded. "So let me just be very clear: There is nothing that we are allowed to do under this bill that we could not do before." Rubio, who is a member of the Intelligence Committee, then went on to dispute Cruz's statements.
Both Cruz and Rubio have seen a rise in polls in recent weeks as the election season inches closer to the primary debates. In the latest election poll released by ABC News and The Washington Post, Cruz follows frontrunner Donald Trump (38%) with 15%, while Rubio comes in third with 12%. Rubio is tied with retired neurosurgeon Ben Carson and is followed not-so-closely behind by former Florida Governor Jeb Bush with 5%.