Republican debate as it happened: GOP candidates face off for the fifth time in Las Vegas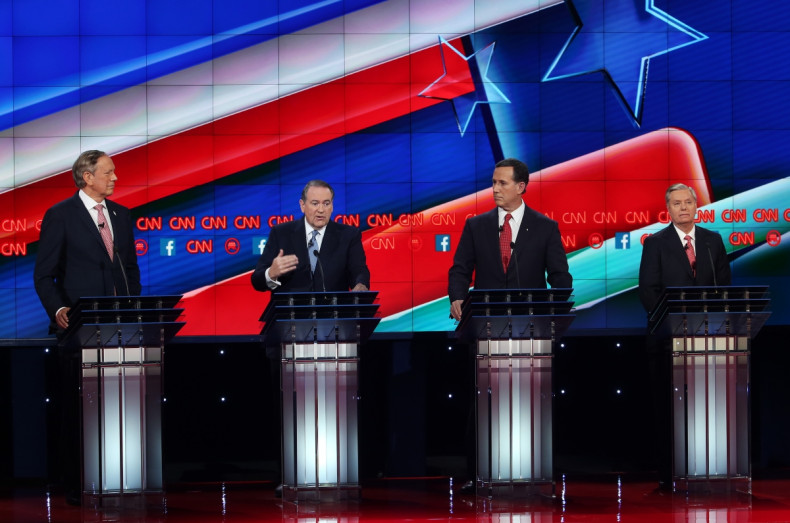 The fifth Grand Old Party (GOP) face-off will be divided in two, with nine contenders participating in the main event and four appearing in the earlier undercard debate.
The main debate, beginning at 8.30pm EST/1.30am GMT, will feature: Donald Trump, Ted Cruz, Ben Carson, Jeb Bush, Marco Rubio, Chris Christie, Carly Fiorina, Rand Paul and John Kasich.
The first debate of the night, which aired at at 6pm ET/11pm GMT, featured: Lindsey Graham, Mike Huckabee, Rick Santorum and George Pataki.
The debate, sponsored by CNN and Salem Radio, will be moderated by Wolf Blitzer. CNN's Chief Political Correspondent Dana Bash and Salem Radio Network talk show host Hugh Hewitt will act as questioners.