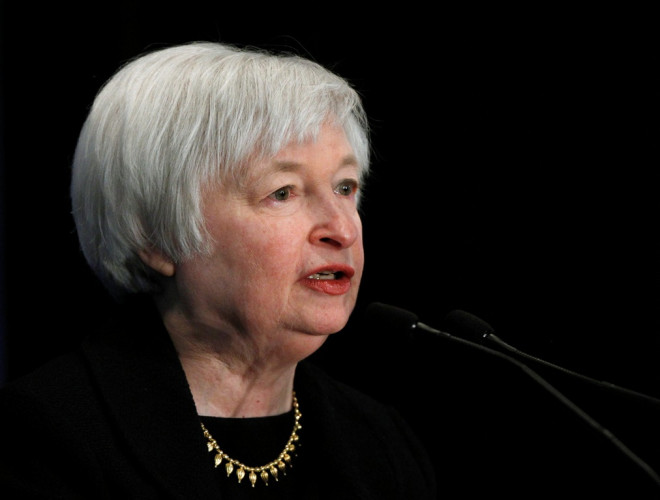 The US economy would be approaching maximum employment and price stability for the first time in nearly a decade, according to Federal Reserve Chair Janet Yellen.
In her second public speech since taking over as head of the Fed, Yellen said the Federal Open Market Committee (FOMC) members' current view of the US economy suggests a return to maximum employment in a context of price stability.
"The central tendency of FOMC participant projections for the unemployment rate at the end of 2016 is 5.2 to 5.6 percent, and for inflation the central tendency is 1.7 to 2 percent," she said.
"If this forecast was to become reality, the economy would be approaching what my colleagues and I view as maximum employment and price stability for the first time in nearly a decade. I find this baseline outlook quite plausible."
The US job market has steadily been improving. The unemployment rate, at 6.7%, has fallen three-tenths of 1 percentage point since late last year, Yellen said.
Meanwhile, inflation, as measured by the price index for personal consumption expenditure, has slowed from an annual rate of about 2.5% in early 2012 to less than 1% in February this year, well below the FOMC's 2% objective.
"Longer-run inflation expectations have remained remarkably steady, however. We anticipate that, as the effects of transitory factors subside and as labor market gains continue, inflation will gradually move back toward 2 percent," she said.
Yellen added that policymakers need to "carefully watch for signs that it is diverging from the baseline outlook and then respond in a systematic way".
They have to consider if there is significant slack in the labour market, if inflation is moving back toward 2% and what factors are hindering the ongoing recovery.