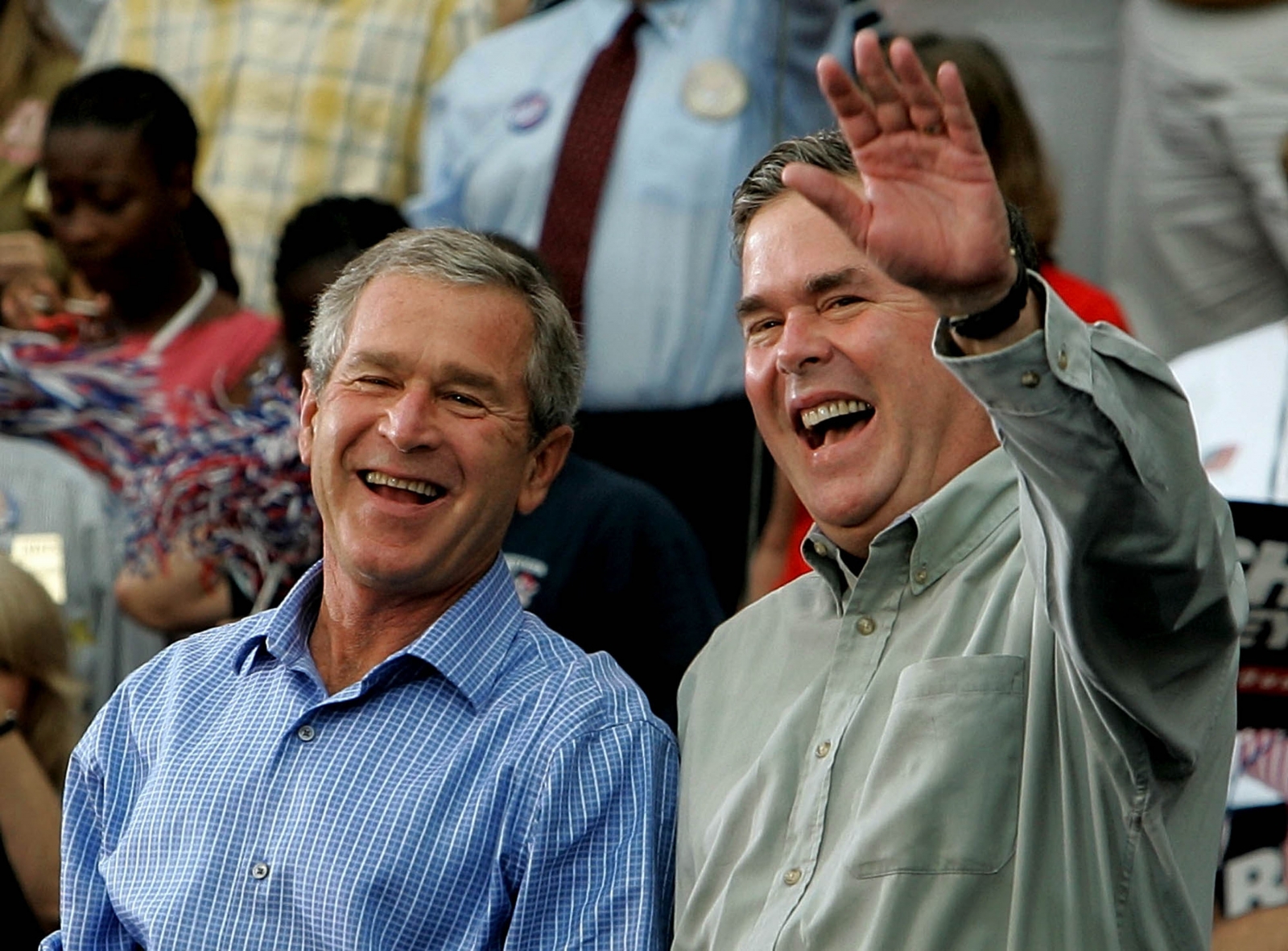 Former Florida Governor Jeb Bush may not be an official presidential candidate yet, but a new CNN/ORC poll places him ahead among Republican contenders. Bush, the son and brother of two former presidents, leads with 17% in the poll released on 20 April.
According to the CNN/ORC poll, Wisconsin Governor Scott Walker follows Bush with 12%. Two official presidential candidates, Kentucky Senator Rand Paul and Florida Senator Marco Rubio, tie for third place in Republican voter support at 11%. Fellow official candidate, Texas Senator Ted Cruz, saw an increase in support from 4% in March to 7% in April.
Republican voters and Republican-leaning independent voters listed Bush as the strongest leader (21%) and the candidate who cares the most about people like them (18%). According to the poll, voters also believe that Bush has the best chance to beat the Democratic nominee (26%) and has the right experience to be commander in chief (27%).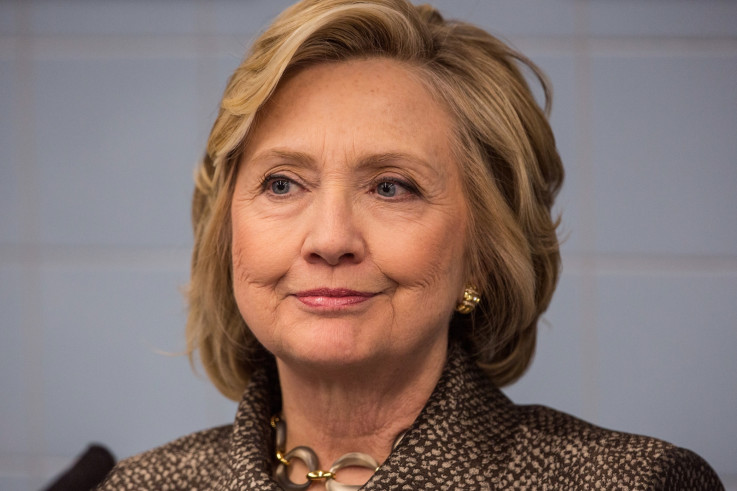 Hillary Clinton is still ahead in the polls
Getty
Walker came in second as the strongest leader (11%) and as the one with the right experience to be president (15%). Former Arkansas Governor Mike Huckabee, who will announce his presidential decision on 5 May, came in second as the candidate who cares the most about people with 11%. Meanwhile, Rubio was the second choice with the best chance of beating the Democratic nominee in November at 15%.
Bush continued to edge out other Republican candidates among voters as the contender who "most closely shares your values" (19%) and "has the clearest vision for the country's future (19%). He ties with Rubio as the best representative of the future of the Republican Party at 18%.
Among Democrats, official candidate Hillary Clinton overwhelmingly edges out other likely candidates with 69% of support among Democrat or Democrat-leaning voters.
Clinton managed to edge out Bush among voters if the two were to win the presidential nominations for their parties, the poll found, 56% to 39%. The former Secretary of State also beats out Republican candidates Rubio (55% to 41%), Paul (58% to 39%) and Cruz (60% to 36%) in the same situation.
CNN/ORC polled 1,018 adults, with 27% describing themselves as Democrats, 21% as Republicans and 52% as Independents or members of another party.