US election: More than 6,000 anti-Trump adverts aired in run-up to Super Tuesday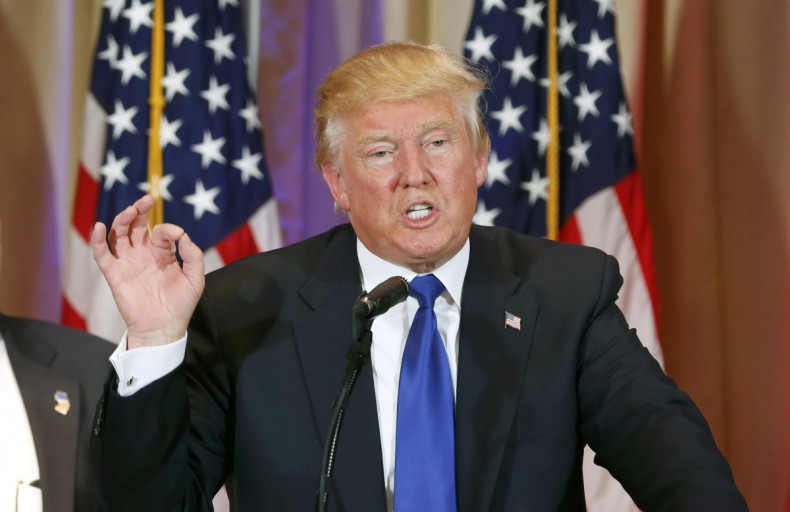 Republican Super PACs aired more than 6,000 anti-Donald Trump adverts ahead of Super Tuesday in the hope of scuppering the presidential hopeful's chances of success in the biggest state-by-state voting day.
The ads were played in the two weeks leading up to yesterday's vote, according to a Center for Public Integrity review of data provided by Kantar Media/CMAG, with Conservative Solutions PAC, supporting Marco Rubio, spending $4.5 million on anti-Trump ads in the space of a week.
Trump is the only candidate from either the Republican or Democrat parties who claims to be self-funding and 'free' from Super PAC interventions or pressure, previously calling on candidates to disavow their Super PACs. However the Washington Post has alleged links between Trump and pro-Trump Super PACs, including the now defunct Make America Great Again, which Trump denies.
Trump's team ran more than 3,000 adverts from the end of February to Super Tuesday, with the 12 states involved in the nominee elections subject to a barrage of political advertising from all sides.
Regardless of the spending of anti-Trump campaigners, 'The Donald' made massive gains on 1 March, winning seven of the 12 states and taking at least 203 delegates from Super Tuesday – giving him a clear lead on the other GOP candidates, including Marco Rubio and Ted Cruz.
Trump is now believed to have 285 delegates, with his closest rival Ted Cruz collecting 161 delegates. All is still to play for as a republican delegate needs 1,237 delegates to win the nomination – but with Trump looking good in the opinion polls, his victory in the campaign would not now come as a surprise.