Live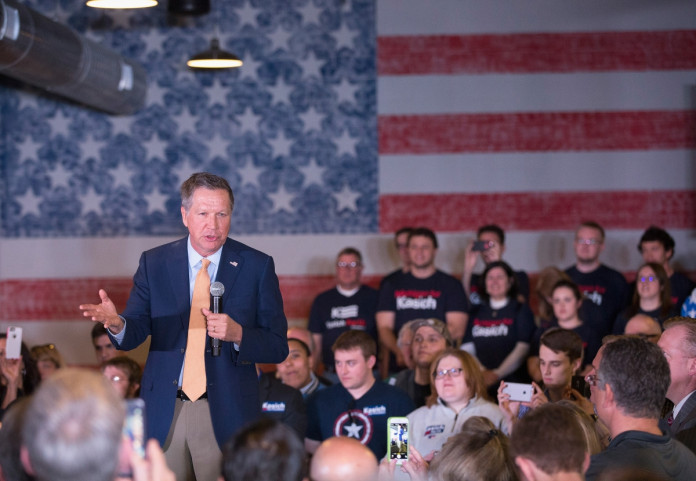 Democrats Hillary Clinton and Bernie Sanders split wins, with Clinton taking Mississippi and Sanders claiming Michigan.

Clinton leads Sanders in delegate numbers, 1,219 to 566.

Republicans Donald Trump and Ted Cruz both earns wins on Tuesday night, with Trump winning Hawaii, Michigan and Mississippi and Cruz taking Idaho.

Trump now leads his GOP rivals by a wider margin in delegate numbers. The real estate mogul has 446, followed by Cruz with 347, Rubio with 151 and Kasich with 54.
Live Results Democrats

Michigan (99.2% reporting)
Bernie Sanders: 49.9% ★
Hillary Clinton: 48.2%
Mississippi (99.9% reporting)
Hillary Clinton: 82.6% ★
Bernie Sanders: 16.5%
Live Results Republicans
Hawaii (53.3% reporting)
Donald Trump: 45.2% ★
Ted Cruz: 32.1%
Marco Rubio: 11.7%
John Kasich: 9.5%
Idaho (97% reporting)
Ted Cruz: 45.4% ★
Donald Trump: 28.1%
Marco Rubio: 16.0%
John Kasich: 7.5%
Michigan (99.2% reporting)
Donald Trump: 36.5% ★
Ted Cruz: 24.9%
John Kasich: 24.3%
Marco Rubio: 9.3%
Mississippi (99.9% reporting)
Donald Trump: 47.3% ★
Ted Cruz: 36.3%
John Kasich: 8.8%
Marco Rubio: 5.1%
★ Winners called by The Associated Press