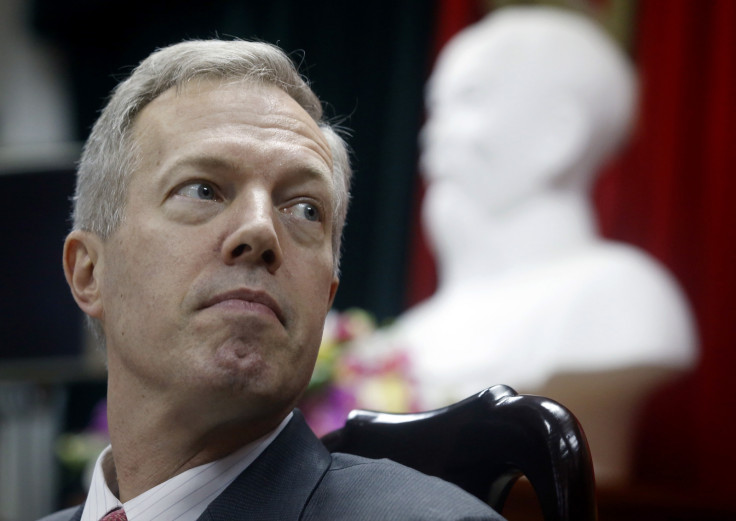 The United States and the European Union have demanded the release of prominent Vietnamese blogger Nguyen Ngoc Nhu Quynh, who was arrested on Monday (10 October) for allegedly criticising the country's government. Quynh writes under the pen name Me Nam or Mother Mushroom.
According to authorities, the 37-year-old blogger had published anti-state comments presenting distorted truth. They also alleged that Quynh had tarnished the country's leaders' image and conducted propaganda against the state through her Facebook and blog posts.
She was taken into custody from the south central province of Khanh Hoa. Police said Quynh's arrest was in accordance with the law.
However, the ambassadors from the US and EU to Vietnam said that the arrest was against Vietnam's international commitments and domestic laws on human rights.
On Wednesday, US Ambassador Ted Osius, said that he was "deeply concerned" about the actions taken by the Vietnamese government against the peaceful human rights advocates, bloggers and writers.
"This trend threatens to overshadow Vietnam's progress on human rights," Osius said, while urging the Communist state to keep its laws and actions consistent with its international obligations and its Constitution.
While, Bruno Angelet, the chief of the European Union Delegation to Vietnam, said in a separate statement that it was "important to ensure the safety of human rights defenders and protect their rights to express their opinions peacefully, freely, without threats or impediments, in line with Vietnam's international obligations."
Meanwhile, this is not the first time when Quynh, also a co-founder of the Network of Vietnamese Bloggers, has been arrested. In 2009 also, she was detained for more than a week after writing about a bauxite mining project in Vietnam's restive Central Highlands. However, she was not charged with a crime at that time.
Quynh's blog was launched in 2012, which is one of Vietnam's most read rebel blogs, with 5000 friends and thousands of followers, AP reported.