The US and Europe cannot ignore the DRC – Joseph Kabila must be forced to stand down
People in Western nations need to urge their leaders to act on the violence.
As I write, many Congolese people at home and across the globe are asking themselves two questions: the first, how many will be killed in the ongoing protests to stop President Joseph Kabila's illegal attempt to cling to power beyond his last constitutional mandate? And second: who, in a world of seven billion souls, can we call on to help stop him?
Last 19 December marked the end of Kabila's mandate. Kabila, who has led Congo – Sub-Saharan Africa's largest country – since the assassination of his father Laurent Kabila in 2001, has served two, full non–renewable five year terms.
According to Congo's constitution, 19 December should have been his last day in office and the first time since the country's independence from Belgium in 1960 that power would have been transferred peacefully and democratically from an incumbent to a new president.
It is a legacy you'd think Kabila would have cherished, but he is refusing to cede power, attacking anyone who calls on him to stand down or questions his legitimacy.
Sick and tired of him and his kleptocratic regime, the Congolese people are putting up a fight to stop him from clinging in power.
In January of 2015, when Congo first erupted in mass protest over Kabila's attempt to change the constitution so he could cling to power, 42 pro–democracy protesters were killed by Kabila's security forces.
Last 19 September, when thousands more Congolese took to the streets to protest his regime's refusal to set the date for the next presidential election as the constitution requires, 49 more pro–democracy protesters were shot and killed by his security forces.
A preliminary UN report on the killings found that most of the protesters were shot not in their legs or arms, but in their upper chests or head. Other information point to the likelihood of "shoot to kill" orders may have been given.
A little over a week ago, in attempt to save Congolese lives from Kabila's brutality, Congo's Catholic Church launched a face–to–face dialogue between Kabila's camp, civil society and Rassemblement, the opposition's main umbrella group, to figure out a process in which Kabila could cede power peacefully and retire in peace.
The deal, had he agreed to it, would have defused tensions, prevented Congo from descending into a street war between his security forces and the population and, above all, save everything the international community has invested in that country to end the crisis of legitimacy which has partially fuelled wars and conflicts that killed over 5.4 million Congolese between 1998 and 2008.
But, emboldened by South African President Jacob Zuma's support and a promise of a French veto on any EU sanctions that targets his fortune, those of his family, his close allies or their freedom to move freely in Africa and across the globe, Kabila refused to cede power, leading to thousands of Congolese across the country to take to the streets not only to protest but to attempt overthrow him.
Article 64 of Congo's constitution, which – ironically – was promulgated in a nationwide referendum by Kabila himself exactly 11 years ago this December to prevent future presidents from clinging to power the way Joseph Mobutu did for 32 years of the 20th century, calls on every Congolese person to do exactly this.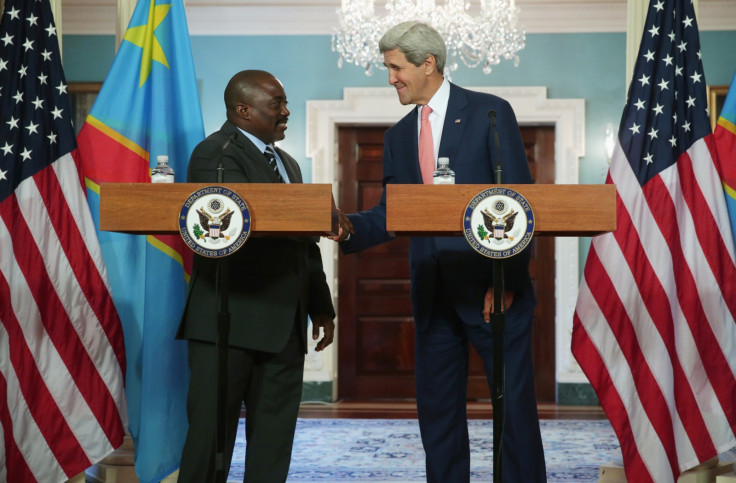 Last Tuesday (20 December), Human Rights Watch says, at least 26 more pro–democracy protesters were shot dead by Kabila's security forces. Reports of his security forces shooting on protesters in other parts of Congo are still being collected and checked.
How many will be killed in the coming days, weeks or months? No one can really say but all the making of a mass slaughter (a brutal dictator, a defenceless but determined population challenging the status quo and a silent international community) are present.
So what can you reading this do to help?
Call on the EU and US to put Save the Congo! – a four–point plan in support of Congo's pro-democracy movement into immediate effect.
The blueprint, which I have submitted to the five international special envoys to Africa's great lakes (UK, US, EU, AU and UN), calls for "life–changing" sanctions on Kabila, his family and their fortune to force him to abandon his current trajectory.
It urges the EU and US to push the four internet providers in Congo to not give in to Kabila's pressure to cut off internet or social media connection which would allow his security forces to commit atrocities with impunity.
It further urges the EU and US to push Monusco, the 18, 000 strong UN peacekeeping mission to Congo, to shield and protect local population and pro-democracy protesters from Kabila's killing campaign.
And, last but not least, a direct participation of the five international special envoys in (support of) the Catholic Church's face–to–face dialogue to get Kabila to step aside and allow a new transitional government to be created until a new president can be elected – an issue that would fulfil the legitimate aspirations of the Congolese people.
I believe these are important initial four steps EU and US could take to help resolve Congo's ongoing crisis. I know it is a big task – politically and diplomatically – but we must remember while responsibility for the ongoing crisis and the killing of civilians that have accompanied it rests with Kabila, the moral obligation to push for actions to avoid the potential deaths of hundreds more Congolese men, women and children fighting for their democratic future of their country lies with the EU and US – not least because both have armed, funded and babysat Kabila's regime over the last 15 years.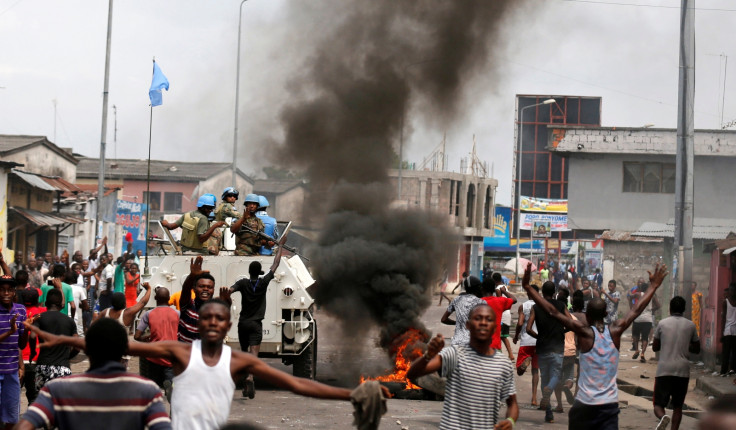 ---
Vava Tampa is a human rights activist and founder of the campaign group Save the Congo! He can be reached on Twitter @VavaTampa.
---
© Copyright IBTimes 2023. All rights reserved.