US government and BP reach $20.8bn settlement over Gulf of Mexico oil spill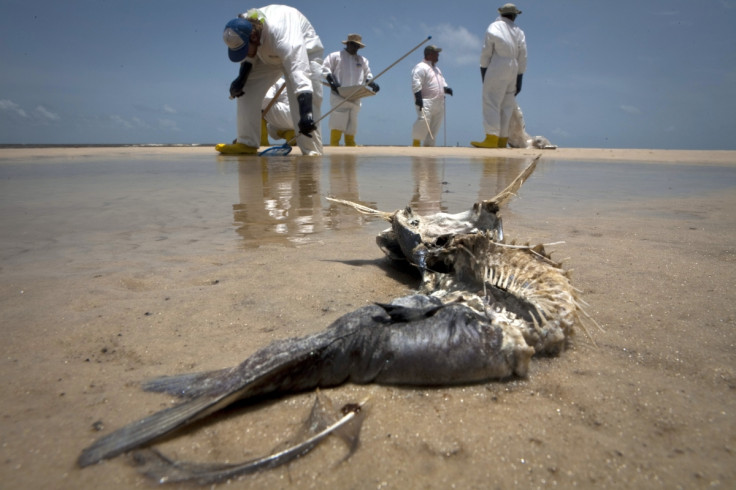 BP will pay the largest corporate settlement in US history – worth $20.8bn (£13.2bn) – to resolve claims over its deadly Gulf of Mexico oil spill in 2010, Attorney General Loretta Lynch announced Monday (5 October).
The settlement ends five years of legal fighting over the nearly 134 million-gallon Deepwater Horizon oil spill, which followed the April 2010 oil rig explosion that killed 11 workers.
Largest settlement in US history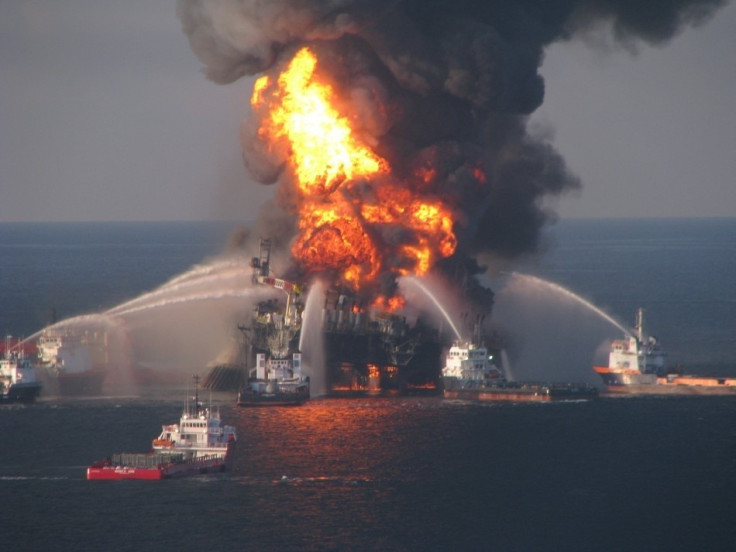 BP's Deepwater Horizon oil rig ablaze in the Gulf of Mexico (Reuters)
"BP is receiving the punishment it deserves," Lynch said, adding that the settlement would help pay for damage to the environment and the local economy.
"Once approved by the court, this agreement will launch one of the largest environmental restoration efforts the world has ever seen."
In July, the oil giant said it would pay up to $18.7bn in penalties to the US government, but the agreement was still pending court approval.
'Reckless' conduct over spill
BP will have to pay $5.5bn in Clean Water Act penalties and nearly $5bn to five Gulf states, including Alabama, Florida, Louisiana, Mississippi and Texas. Payments will be spread out over 16 years.
In September 2014, a US court found BP was grossly negligent over the oil spill, deeming the firm's conduct "reckless". The "discharge of oil was the result of gross negligence or wilful misconduct," said US district judge Carl Barbier.
Spill settlements drag on BP
Commentators say the costs of the spill settlements will make it very hard for BP to increase margins until the entire case is settled in 2033. In July, BP reported a loss of $3.18bn in the first half of its 2015 financial year, after it reported a $7.5bn one-off cost relating to the Deepwater Horizon Spill.
The high pay-off of the total $18.7bn legal costs relating to the spill, however, was not the only drag on the company's profit. A 1.7% decrease in production and an unfavourable oil price also caused the company's operating sales to fall by 38.15% to $114.84bn in the half year.
There was no immediate comment from BP.
© Copyright IBTimes 2023. All rights reserved.