A Human Rights Watch report has revealed lax US federal labour laws permit children as young as 12 to be employed across tobacco farms in the US, despite evidence that the work carries major nicotine poisoning risk from handling the tobacco leaves.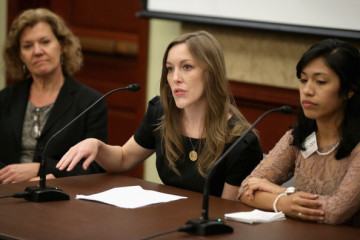 The 138-page Human Rights Watch report studied the conditions under which children have been working across tobacco farms, over the course of a year, in four of the largest tobacco producing states –North Carolina, Kentucky, Tennessee and Virginia, where an estimated 90 per cent of tobacco is grown.
Tobacco from these farms is used in the production of popular cigarette brands, like Marlboro, Pall Mall and Newport.
Interviews with 141 child tobacco workers, between the ages of 7-to-17, revealed that nearly three quarters of the children had experienced nausea, headaches, vomiting and difficulty in breathing.
All these symptoms are also consistent with the Green Tobacco Sickness, a type of nicotine poisoning.
Harsh working conditions
Most of the children interviewed reported working for 50-to-60 hours per week during extremely hot summer temperatures.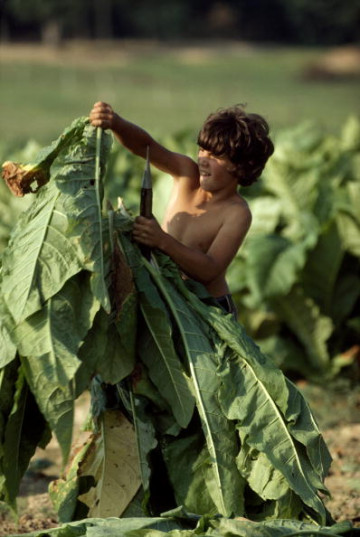 Tobacco child workers in Kentucky, Tennessee and Virginia also revealed that they often hand harvested the tobacco plants using small axes, and were routinely exposed to pesticides, that are sprayed by tractors in the fields as they work, leading to severe skin and eye irritations.
An analysis of the US youth employment laws in agriculture reveals the following:
"Youths under 12 years of age may work outside of school hours in non-hazardous jobs with parental consent, but only on farms where none of the employees are subject to the minimum wage requirements of the FLSA.
"Youths of any age may work at any time in any job on a farm owned or operated by their parents."
Hence, as long as the children have parental approval and the farm work doesn't conflict with their school hours, children under 12 can work an unlimited number of hours regardless of the conditions in which they work.
Obama scraps child labor restrictions for farms
Despite a draft regulation proposed three years ago to prohibit children under 16 from working in tobacco farms, the Obama administration withdrew the proposal after intense lobbying from rural-state lawmakers and agricultural leaders.
The US Labor Department had proposed the regulation after observing that the fatality rate for child farm workers is four times higher than that of non-agricultural laborers, reported The Hill news.