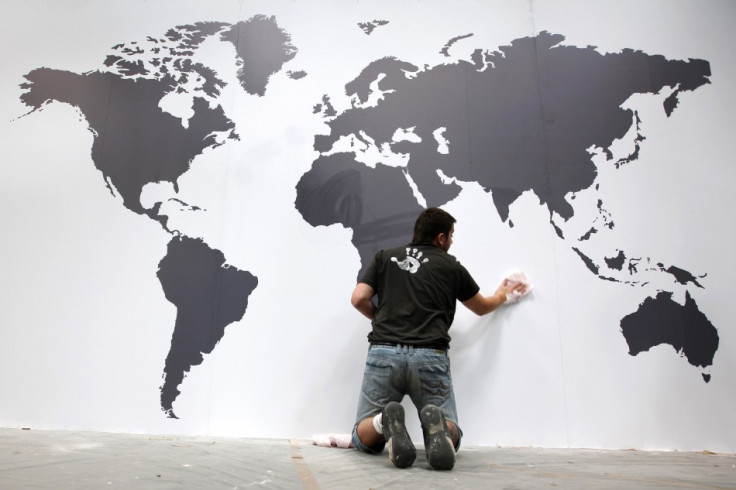 For the second time in the report's 10-year history, the United States is included in the State Department's annual report on human trafficking.
Last year, as the U.S. made its first appearance in the list, Ambassador-at-Large Luis C. de Baca of the State Department's Office to Monitor and Combat Trafficking in Persons told journalists, "We have an involuntary servitude problem now just as we always have throughout history."
"The United States is a source, transit and destination country," for trafficked men, women and children, the report stated, "subjected to trafficking in persons, specifically forced labor, debt bondage, and forced prostitution. Trafficking occurs primarily for labor and most commonly in domestic servitude, agriculture, manufacturing, janitorial services, hotel services, construction, health and elder care, hair and nail salons, and strip club dancing," the report stated.
Modern-day slavery can take different forms, ranging from abuses of migrant workers to organized prostitution networks. Such abuses continue to flourish in the Democratic Republic of Congo, North Korea, Saudi Arabia, Iran and Estonia, with little effort by the countries' governments to combat it, the U.S. State Department said Monday.
More worryingly, the number of countries failing to comply with international standards to prevent human trafficking nearly doubled to 23, according to the report.
As many as 27 million men, women, and children were "living in a state of modern slavery," Secretary of State Hillary Clinton said in a statement. "The problem of modern trafficking may be entrenched, and it may seem like there is no end in sight."
However, she said, since many countries had adopted anti-trafficking laws, the issue was increasingly one of enforcement.
"If we act on the laws that have been passed and the commitments that have been made, it is solvable," Clinton said.
Considered one of the most comprehensive analyses of human trafficking, the annual report assesses efforts by 184 governments worldwide to fight sexual exploitation, forced labour and modern-day slavery. It ranks countries in a human trafficking watch list, in three "tiers."
Tier 1 countries meet the minimum guidelines but are expected to do more to rise above the baseline. Tier 2 countries do not meet the minimum standards but are making significant efforts to reach them. Tier 2 Watch countries do not meet the minimum standards and also have a large number of victims or there is no evidence of the anti-trafficking work being done. Tier 3 countries do not fully comply with the minimum standards and are not making significant efforts to meet them.
Tier 3 countries may "be subject to certain sanctions, whereby the U.S. government may withhold or withdraw non-humanitarian, non-trade-related foreign assistance," the State Department said.
Clinton, while citing advances in countries such as Bangladesh and the United Arab Emirates, said that the overall number of prosecutions worldwide "has remained relatively static."
The document says that women and children are the most sold into the sex trade in Russia, Estonia, Germany, Poland, the Czech Republic, Lithuania, Spain, Greece, Belgium, Turkey, Israel, Lebanon and Egypt, while many victims of trafficking were "subjected to conditions of forced labour" in Spain, Sweden, Norway, Finland and other advanced countries, according to the report.
Iran, meanwhile, was among the countries the report describes as "a source, transit, and destination country for men, women, and children subjected to sex trafficking and forced labor."
David Abramowitz, Director of Policy and Government Relations at the human rights organization Humanity United, told GlobalPost: "This year's report offered an important test of political will on two fronts. First, in holding emerging powers such as China and India accountable for the massive prevalence of trafficking and slavery within their borders. Second, for the U.S. to hold itself accountable for its anti-trafficking efforts, even as programs are being slashed."
Among the countries on the blacklist are perennial rogues Cuba, Iran, Myanmar, North Korea and Sudan along with frequent U.S. foes Eritrea, Libya and Zimbabwe. Others are U.S. allies in the Middle East like Kuwait and Saudi Arabia while Papua New Guinea was cited as a repeat offender. Only one country, the Dominican Republic, was removed from the list.
The 11 new countries on the blacklist are Algeria, the Central African Republic, Equatorial Guinea, Guinea-Bissau, Lebanon, Libya, Madagascar, Micronesia, Turkmenistan, Venezuela and Yemen.
Separately, the report also cited six nations Chad, the Democratic Republic of the Congo, Myanmar, Somalia, Sudan and Yemen for using child soldiers and not taking steps to end the practice.