The New York City Council continues to prepare for the implementation of President Obama's immigration reform executive order despite it being in legal limbo, a recent piece by the New York Observer reported.
"We're just trying to put the wheels in motion and be ready to really roll, fully, once we get the approval — and we believe that court case is going to be overturned, thrown out, whatever — so the executive order can move forward," City Council Speaker Melissa Mark-Viverto told the Observer.
She added, "We're being very, very proactive and very ready as a city because this is going to be a big deal."
According to the Observer, the city council has requested an additional $2.5m (£1.67m) be included in Mayor Bill de Blasio's November plan update to the current fiscal year's budget. The additional funds would help the city reach out to 500,000 undocumented immigrants in New York City, Mark-Viverto said.
The city council is also co-sponsoring an initiative called "Key to the City" with the New York Immigration Coalition.
'Key to the City'
The initiative, which receives $200,000 (£134,163.81) in funding from the city council, has served 25,000 immigrants in New York and provided 16,000 of those with consular IDs and passports since 2011, a recent press release announced.
In a statement released 30 March, New York Immigration Coalition executive director Steven Choi said, "The Key to the City Initiative would not have been possible without the support of New York City Council and many partners who have collaborated with us to put together a comprehensive one-stop-shop event for immigrant communities. Through these events, individuals can obtain consular IDs and passports, and sit in on workshops on broad services from applying for DACA to learning how to avoid immigration fraud."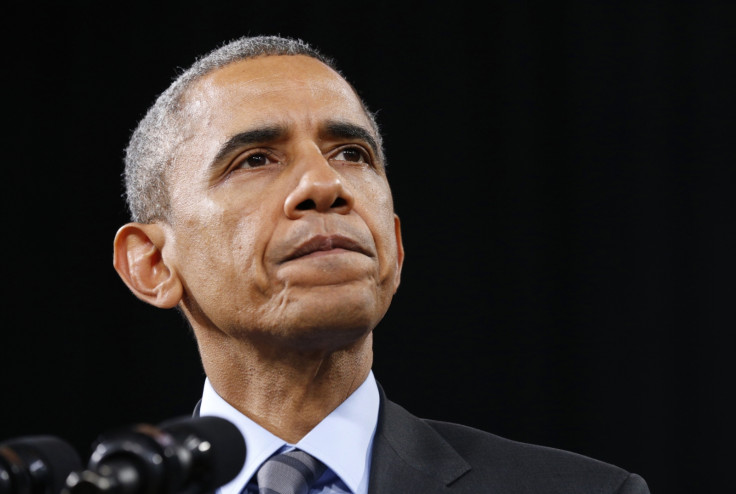 "Through these events, individuals can obtain consular IDs and passports, and sit in on workshops on broad services from applying for DACA to learning how to avoid immigration fraud.
"We have also met emerging needs of our communities, such as the needs of recently arrived Central American children and since President Obama's November 2014 executive action announcement, through our partnership with the New York Legal Assistance Group, our events have expanded to include comprehensive legal clinics with information around new immigration relief programs, general immigration consultations, and Deferred Action and citizenship assistance," he added.
Executive order blocked
President Obama's executive order, which was set to go into effect on 18 February, would expand the existing Deferred Action for Childhood Arrivals program by allowing up to five million undocumented immigrants who meet certain requirements to receive a two-year renewable work visa and exemption from deportation.
However, the order was blocked by a federal court judge in Texas, due to a lawsuit from Republican governors who claim the executive order is illegal.
According to the New York Times, 26 states have sued to block the executive action from taking effect. Meanwhile, 14 other states and the District of Columbia have pleaded with the US Court of Appeals for the Fifth Circuit to let the programme proceed.
While the issue is pending on a national level, the Observer reported that New York City has taken action to help undocumented immigrants in the city.
The City Council has created the municipal identification card program (IDNYC) to allow the city's undocumented access city services and bank accounts. NYC has also ended their cooperation with Immigration and Customs Enforcement and will hand over undocumented immigrants to federal authorities if the person has been charged with a serious crime and a warrant has been issued.