The US has moved to impose duties on corrosion-resistant steel exports from China and four other countries after ruling that they were guilty of unfairly "dumping" their products at low prices.
The Commerce Department announced on 25 May that anti-dumping duties – levied on foreign exporters who sell products at a lesser price in overseas markets than their value in their own country – would be applied on four steel-makers in China.
Duties will be 210% of the product price of corrosion-resistant steel from Yieh Phui Technomaterial, Jiangyin Zongcheng Steel, Union Steel China and China-Wide Rate.
The Commerce Department also levied anti-dumping duties between 3% and 92% on corrosion-resistant steel imports from India, Italy, South Korea and Taiwan.
It comes one week after the US government body slapped a 500% duty on Chinese cold-rolled steel imports.
Beijing has been criticised by the US and the European Union for its perceived role in oversupplying the global market with cheap steel in the face of cooling demand at home, thus keeping prices depressed.
'Irrational move'
China's Commerce Ministry denounced the US ruling as "irrational", and warned that it would hurt cooperation between the two economic powers.
"China will take all necessary steps to strive for fair treatment and to protect the companies' rights," it was quoted as saying by Reuters.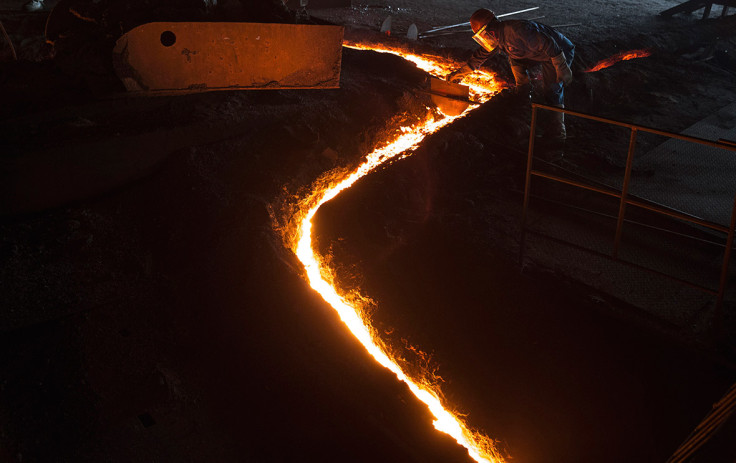 In 2015, five major US steel producers – United States Steel, AK Steel Corp, ArcelorMittal USA, Nucor Corp and Steel Dynamics Inc – filed a formal trade action, alleging foreign companies were selling steel at unfairly low prices.
The companies claimed that they had been forced to lay off 12,000 steel workers over the past year as a result. The politically-sensitive US-China trade deficit stood at $366bn (£253bn; €324bn) in 2015 compared to around $84bn in 2000.
China's frequent manipulation of its currency, the yuan, has also sparked concern among some policymakers in Washington, who accuse Beijing of artificially depressing its currency to boost exports.
Corrosion-resistant steel is steel coated with metals such as zinc or aluminium, along with plastic and other non-metallic substances.