The pace of China's economic growth decreased to its lowest since the global financial crisis in the January to March period, official figures show. Gross domestic product expanded 6.7% from the same period a year ago, in line with market expectations but the slowest pace of growth recorded since the first quarter of 2009.
The world's second largest economy grew 6.9% last year – its weakest expansion in a quarter century – falling short of Beijing's target of 7%. But the first quarter number falls within the range of Beijing's growth target of 6.5% to 7% for 2016.
Investors reacted negatively to the data, with the benchmark Shanghai Composite index falling 0.3% to 3,074.26 points at mid-day.
Other data for March released by the National Bureau of Statistics suggested that the Chinese economy was stabilising, with industrial output, retail sales and urban fixed-asset investment all beating analyst forecasts.
Industrial production rose 6.8% from a year earlier following a 5.4% increase in January-February, while retail sales jumped 10.5%. Fixed-asset investment expanded 10.7% in the three months to March period compared to the same period a year ago, beating expectations for a 10.5% rise.
'Robust growth'
The GDP data comes two days after China's customs agency said exports increased 11.5% from a year earlier in March, the first positive growth in overseas shipments in nine months. Imports were down a less-than-expected 7.6% following a 13.8% drop in the previous month, while the trade surplus came in at $29.9bn (£21bn; €26.3bn).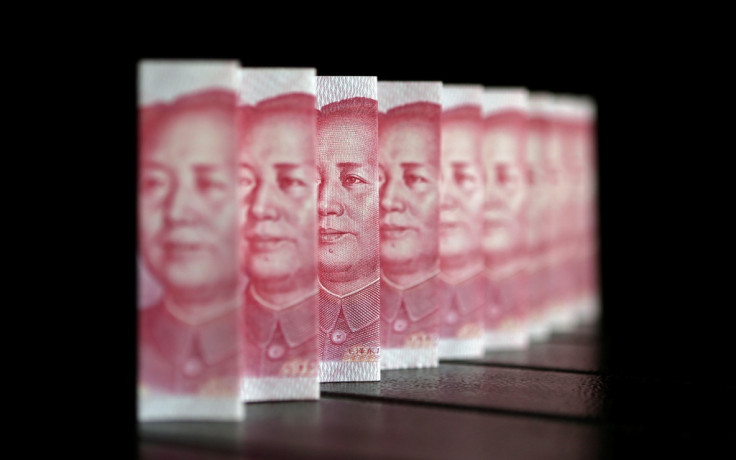 Meanwhile, a Chinese deputy central bank governor said the economy had performed robustly in the first quarter but admitted that it faced several headwinds.
"I'm pretty confident that we are going to have between 6.5% to 7% growth this year," Yi Gang was quoted as saying by Reuters on the sidelines of an International Monetary Fund meeting in Washington on 14 April. He reiterated that the central bank would target stability in the yuan and not allow the currency to "overshoot" its exchange rate by too much.