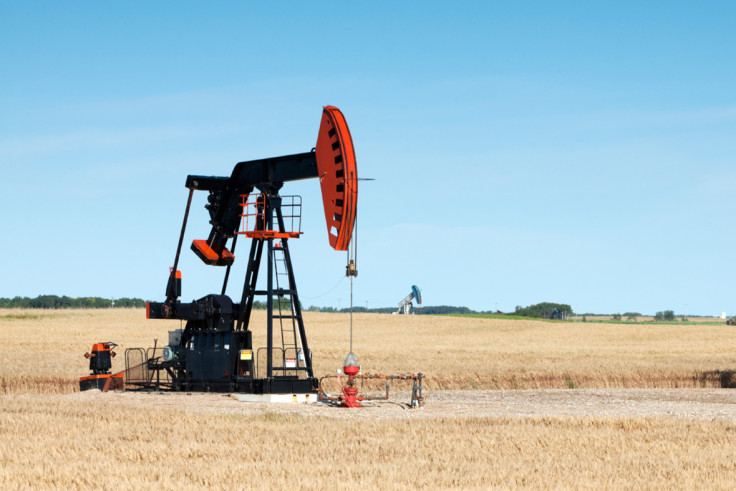 US stocks closed lower on 23 March following the worst percentage decline in a month for crude oil. The oil price drop to below $40 (£28.34) led energy and materials into declines, thus dragging down the major indexes.
"Oil dropping below that $40 mark, that sort of added to the pressure," Robert Pavlik, chief market strategist at Boston Private Wealth told CNBC. "I think it's concerns about what transpired in Europe yesterday, concerns about global growth after having a market rally as much as it has... (and) petroleum stocks showing a build that was larger than expected."
Crude oil prices dropped $1.66, or 4%, to $39.79 a barrel, after an unexpectedly large increase in weekly crude stockpiles. The drop was the worst daily decline since 11 February.
The Dow Jones Industrial Average ended down 79.98 points, or 0.5%, settling at 17,502.59. The biggest decliner was Nike, which dropped 3.8%. According to MarketWatch, the Dow is hanging on to a 0.5% year-to-date gain.
The S&P 500 slumped 13.09 points, or 0.6%, to settle at 2,036.71. The energy sector experienced a drop of 2.1%, leading eight of the 10 main sectors to end lower. The decline eliminated the S&P 500's moderate year-to-date gains, placing it 0.4% lower in 2016.
"I think energy is having a very negative response to the oil market today," said Marc Chaikin, CEO of Chaikin Analytics. "After getting extremely overbought, the market is viewing this as an opportunity to take profits."
Meanwhile, the Nasdaq Composite fell 52.80 points, or 1.1%, to settle at 4,768.86. According to CNBC, Gilead Sciences fell almost 3.9% after losing a patent battle against Merck and Apple ended 0.55% lower. The iShares Nasdaq Biotechnology ETF (IBB) dropped 3.36% for its worst performance in over a week.
The major indexes have been tied to oil prices for the past several months and have been unable to break that correlation. "Investors are questioning this explosive near-term rally off February lows, which left stocks in an overbought condition. And the main reason for the rally seems to be tied to oil," explained Channing Smith, portfolio manager at Capital Advisors. "It seems everyone is trying to find evidence to justify it, but economic data seem hollow, nothing to suggest acceleration."
Smith added that US markets continue to receive support from non-US central bank action to keep monetary policy accommodative, but it may be losing its influence.
The US dollar index rose for its largest daily gain since 26 February, rising nearly half a percent on the day. The euro settled at $1.1177 and the Japanese yen near 112.44 yen against the greenback. Meanwhile, gold prices fell $24.60, or 2%, settling at $1,224 an ounce. Treasury yields traded lower, with the two-year yield near 0.85% and the 10-year yield near 1.88%.
In Europe, stocks closed mixed with commodity-related stocks dropping. The STXE 600 eliminated earlier gains to end down for a third straight session due to a selloff in oil and mining stocks. Stocks also closed mixed in Asia, with Japan's Nikkei 225 dropping 0.28% and the Shanghai Composite rising 0.4%.