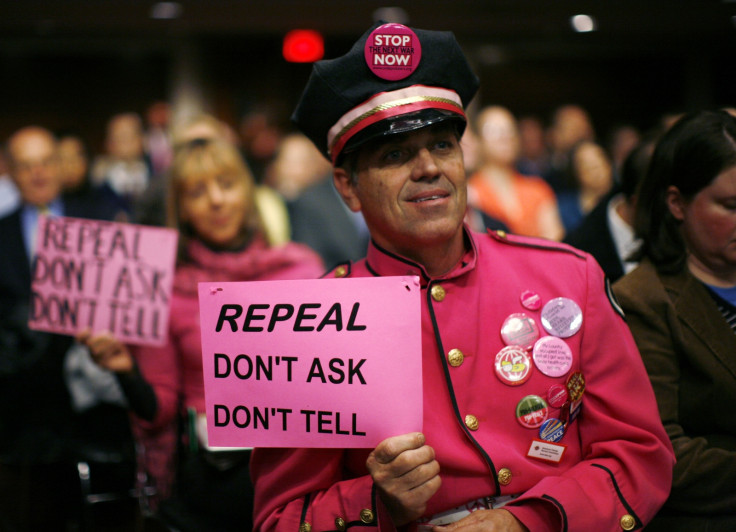 The Pentagon is expected to announce the lifting of its prohibition on transgender people from openly serving in the military by early July, US officials said. The repeal will be a major milestone, bringing an end to one of the last barriers in America's vast military.
Defense Secretary Ash Carter has called the regulation out-dated and harmful to the military. The latest move will require each branch of the military to phase in the new policies over a 12-month period regarding housing, recruiting and uniforms for gay and lesbian troops, the New York Times reported.
Until 2011, the US had banned transgender troops from openly discussing their sexuality under a 'Don't Ask, Don't Tell' policy, and Carter had received criticism for not bringing in the change swiftly.
Eric Pahon, a Defense Department spokesperson said officials have been taking their time to make sure they come up with a "policy that balances the needs of soldiers with mission readiness. They're trying to come up with something that fits the needs of all the different services."
The plan has received huge support from the LGBT rights groups.
"Our transgender service members and their families are breathing a huge sigh of relief," said Ashley Broadway-Mack, president of the American Military Partner Association.
The 1.3 million troops are estimated to have up to 15,000 transgender members serving the US military. Earlier this week, Eric Fanning took office as the US Army Secretary, becoming the first openly gay leader of a military service branch.
However, Texas Republican Mac Thornberry, who chairs the House of Representatives Armed Service Committee, has said he is not satisfied with the timing of Carter's announcement on lifting the ban.
"If reports are correct, I believe Secretary Carter has put the political agenda of a departing administration ahead of the military's readiness crisis," he said.
A report commissioned by the Pentagon in March said, allowing an open transgender military service would pose few constraints. It is now expected to outline the changes in new policy with respect to where a transgender service member sleeps or takes a shower, Pahon said.