West Virginia floods: Toddler and eight-year-old among 23 killed in thunderstorm
A state of emergency has been declared in 44 out of 55 counties.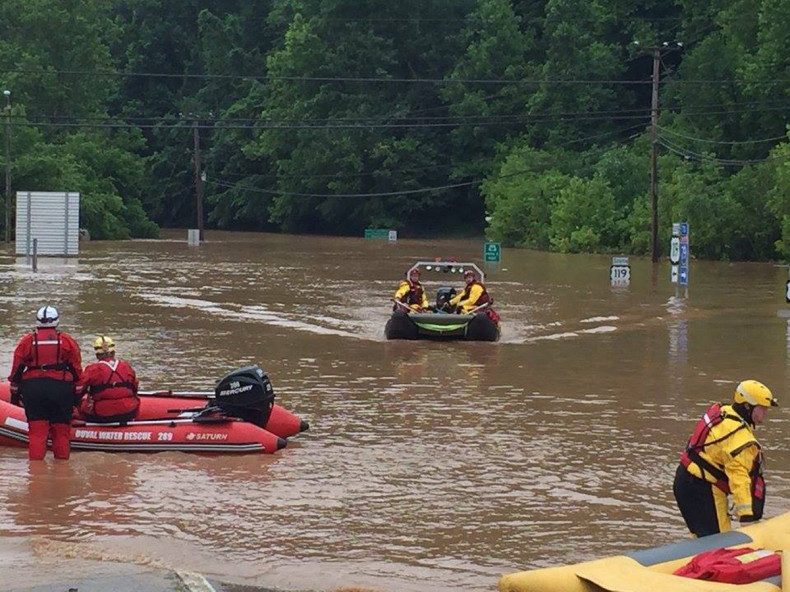 At least 23 people have died in West Virginia after heavy thunderstorms swamped the state, officials confirmed on Friday (24 June) night local time. An eight-year-old boy and a toddler are among those who have been killed in the floods.
The worst weather of the century has caused widespread damage across the state that has destroyed more than 100 homes and disrupted power lines to thousands of houses. Nine inches of rain was recorded in some parts of the state.
Governor Earl Ray Tomblin earlier on Friday afternoon announced the death toll to be 14, but within a couple of hours, the West Virginia Division of Homeland Security and Emergency Management had increased the death toll to 23.
Rescue operations are under way to help stranded residents. Nearly 500 people were reported to have been trapped inside a shopping centre overnight when a bridge washed out. Officials are expanding their search to rescue people who are stranded. Dozens of people had to be plucked off rooftops as many areas remained inundated.
Out of the 55 counties in West Virginia, the state has declared an emergency in 44 counties.
Tomblin announced deploying 200 National Guard soldiers to help with the on-going relief along with public health and safety services in eight counties across the state.
According to AP news agency, an eight-year-old boy fell into a creek and was swept away as the water level rose. He wanted to catch crawdads, a church pastor told. The boy's body was found less than a mile away from their home.
The body of a four-year-old was also discovered a day after the child slipped into the stream of flood waters.
The governor said the flooding is "among the worst in a century for some parts of the state."