US officials started have collecting finger prints of asylum seekers at the Australian immigration detention centres on Nauru and Manus Island on Monday (20 March), indicating that the screening of applicants for US resettlement is back on.
Australia had struck a deal with former president Barack Obama to resettle about 1,250 asylum seekers held at the detention centres in exchange for Australia resettling refugees from Central American countries like Guatemala, Honduras and El Salvador.
Officials from US Homeland Security had arrived on 18 March, according to Reuters that interviewed around six detainees on Nauru. The officials met the detainees on Monday, the report said.
Two asylum seekers contacted by Reuters said over the phone that they were not asked any specific questions.
One Iranian refugee said: "It was not a normal interview, they just collected fingerprints and took my height and weight." Others showed appointment slips issued to them for meetings by US officials.
Detainees at the Manus Island detention centre in Papua New Guinea were told by immigration officials last week that biometric data collection would start at the centre in early April.
A 36-year-old woman from Nauru told the news agency that she did not want to be too hopeful about resettling in the US.
"For me, I really don't believe anything (about) when I get out from this hell," she said. "I heard too many lies like this in this three and half years."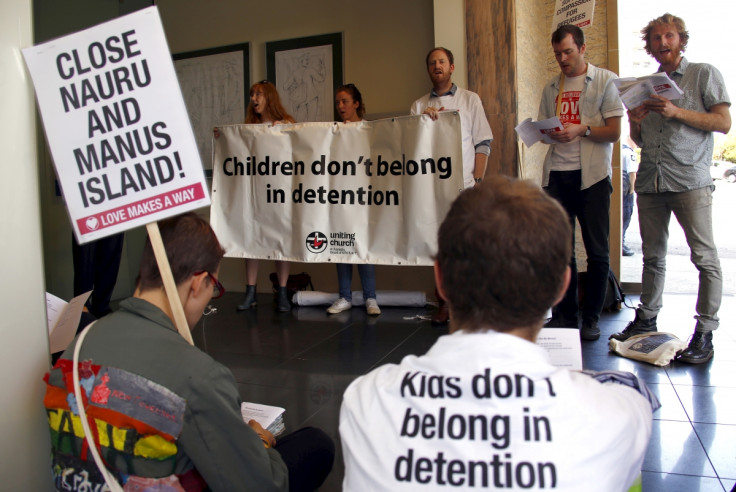 However, other asylum seekers seemed hopeful of being shifted to the US. Behrouz Boochani, an Iranian refugee said: "I think the deal will happen, but the question we don't know is how many people will be taken by the US."
Australian authorities have been pressuring asylum seekers at Manus Island to return to their home countries voluntarily and have reportedly offered them large sums of money.