Failed asylum seekers choose to accept cash from Australia and return to home countries
Officials pressured asylum seekers to take $25,000 and return home.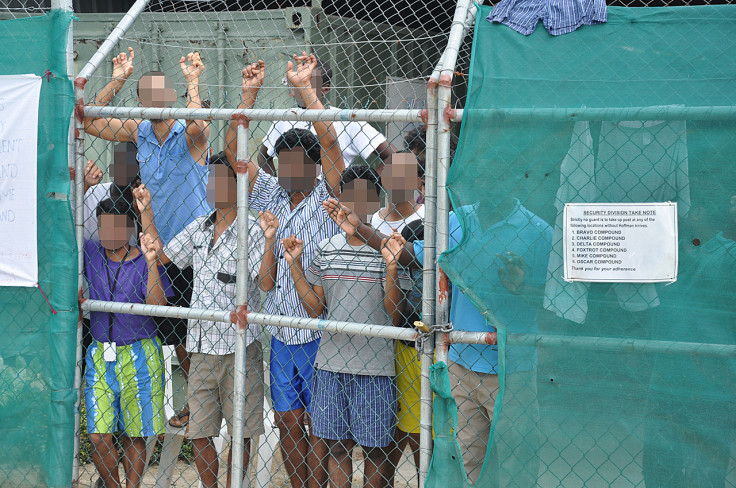 Several asylum seekers who were held at the Manus Island detention centre in Papua New Guinea reportedly decided to accept money from Australia to go back to their home countries, according to refugees and officials.
It was previously reported that refugees were pressured to meet with Australian officials and were forced to take up to $25,000 (£15,000) to return to their home countries or face deportation.
Australia has stepped up its efforts to clear the detention centre of individuals whose applications for asylum were rejected twice, as it became uncertain if the deal with the US would go through.
During the Obama administration, the US had agreed to resettle at least 1,250 men, women and children on Nauru and Manus Island.
According to sources cited by Reuters, at least 29 men who spent the last four years at the detention centre, decided to leave in the last few weeks. Nine men from Nepal will also leave Papua New Guinea, another source said.
About 14 detainees have allegedly asked the International Organisation for Migration (IOM) to facilitate transfer home. The refugees in Manus Island detention centre said that at least 15 did not use the IOM to return home.
An Australian official told Reuters, "There is a growing thought that it is better to move on and get on with our lives rather than hang onto some false hope."
"We haven't seen as many people leave since the first year of the camp being reopened in late 2012."
Last year, the Supreme Court of PNG ruled that the detention centre breached human rights and it was illegal and should close.
It is not illegal to offer money to failed asylum seekers but the money being offered to them has more than doubled since last year. The refugees' voluntary return could ease criticism on Australia.
© Copyright IBTimes 2023. All rights reserved.