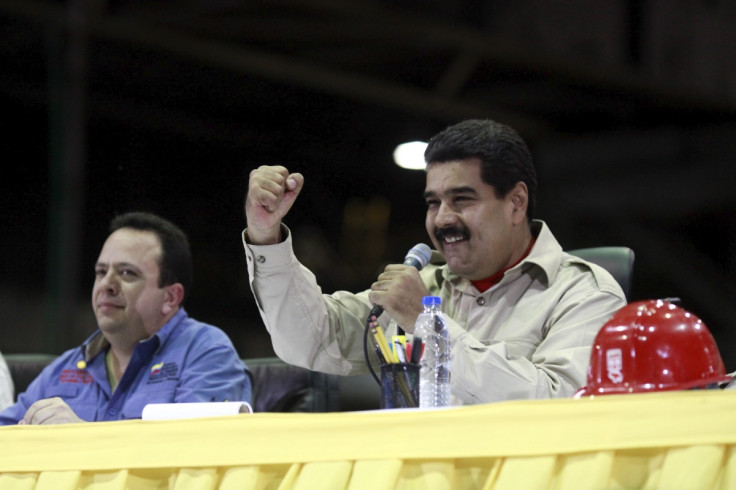 The Venezuelan government is bracing itself for a national outcry after its president admitted petrol prices would have to soar 60-fold from less than a penny a litre to 42p.
Motorists in the oil-rich but cash-poor South American nation have enjoyed by far the cheapest petrol prices in the world for decades. However observers are now worried the price hike – deemed necessary for the sake of the country's recession-hit economy – might cause riots like those in 1989, which left as many as 1,200 people dead when the government tried something similar.
Cheapest petrol in the world
Costliest petrol in the world
Venezuela
1p
Hong Kong*
£1.23
Kuwait*
15p
Netherlands*
£1.15
Saudi Arabia
17p
Norway*
£1.14
Turkmenistan
20p
Monaco
£1.14
Algeria
21p
Italy*
£1.08
Qatar
25p
Denmark*
£1.08
Kazakhstan*
27p
Mayotte
£1.06
Ecuador
27p
Israel*
£1.06
Brunei
27p
Comoros
£1.05
Iran
28p
San Marino
£1.04
All prices GBP per litre.
Date: 15 February 2016
Source: globalpetrolprices.com
Edward Glossop, an economist covering the country, told CNN Money that the price rise was "aggressive", but said fuel in Venezuela was still the cheapest in the world.
President Nicolás Maduro insisted that the move was necessary after decades of inflation had left a price frozen since 1994 too expensive for state subsidies to maintain.
"This is a necessary measure, I assume the responsibility," he said on Wednesday.
Fuel is heavily subsidised in a country which sits on some of the largest oil reserves in the world, but with prices so low, this subsidy is costly. The state-owned oil company estimates that artificially cheap gasoline costs the cash-strapped Venezuelan government more than £8bn ($11.52bn) per year. The 6,000% rise is expected to save £1.4bn, which will be spent on importing food in an effort to cut hours-long lines for grocery shoppers.
The country is undergoing a severe economic crisis. On Wednesday, its central bank said inflation was at 190%, and that the economy shrank by 5.7% last year. The government is responding with a package of measures, including devaluing the bolivar, Venezuela's currency.