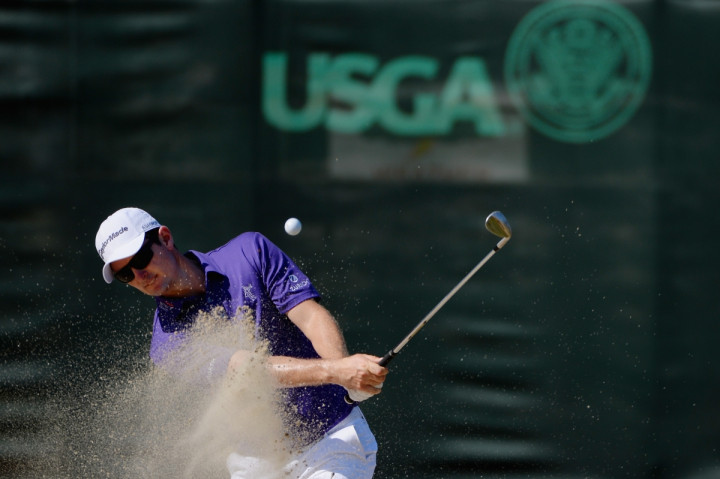 Justin Rose plans to embrace the title of defending champion as he targets back-to-back success at the US Open.
Rose, 33, became the first Englishman to win the US Open in 43 years with his two-stroke victory at Merion last year, also becoming the first to triumph in any major since Nick Faldo in 1996.
If he wants to repeat that feat at Pinehurst he will have to shatter another long-running record in order to emulate Curtis Strange's consecutive successes at the major in 1988 and 1989.
Webb Smith (2012), Rory McIroy (2011), Graeme McDowell (2010) and Lucas Glover (2009) have all faltered at varying levels in their attempts to retain the crown in the past but Rose believes avoiding the pressure that comes with being defending champion will be key to a second successive success state side.
"I feel like the US Open test suits me. For me being defending champion, I don't even like that word, defending, because it puts you already behind the eight ball. You don't want to be out there being defensive at all," Rose said.
"I'm just really excited about the opportunity this week presents. Obviously it is only one guy who has the opportunity to repeat, but I'm seeing that as a pressure-free situation. These tournaments are so hard to win, I'm just going to enjoy the challenge of trying to do that.
"I was the first English guy for 40-odd years to win. That's something sweet. But also it was my first major championship. That outweighed everything. Anytime you win a major championship there's probably history that's made in some way or another.
"To win it again, the most important thing is my second major championship, but obviously to go back-to-back when it's been a while since someone has been able to do that, that would just be the icing on the cake."