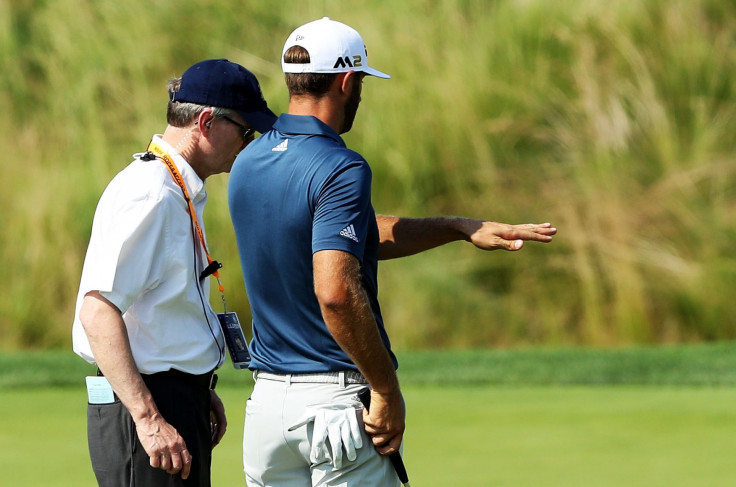 The United States Golf Association (USGA) has issued an apology following its much-criticised handling of the ruling which saw Dustin Johnson handed a one-shot penalty on his way to winning the US Open at Oakmont.
The 31-year-old was adjudged to have made his ball move when attempting a putt on the fifth hole on day four, but was forced to wait until the end of his round to discover if he would be punished.
Johnson was initially absolved of blame by the rules official after playing partner Lee Westwood claimed there had been no infringement, but seven holes later he was informed his indiscretion was being investigated but that a decision would not be confirmed until after his round.
The remainder of the field was informed of the verdict but it led to confusion over the size of Johnson's lead.
The South Carolina-born player eventually finished three shots clear after being reprimanded, but the delay to the penalty being enforced was criticised by former champions Jordan Spieth and Rory McIlroy and ensured Johnson's route to his maiden major title was overshadowed.
A statement from the USGA has expressed regret for the incident, conceding management of the episode caused a "distraction".
"Upon reflection, we regret the distraction caused by our decision to wait until the end of the round to decide on the ruling," a statement on the USGA website read. "While our focus on getting the ruling correct was appropriate, we created uncertainty about where players stood on the leader board after we informed Dustin on the 12th tee that his actions on the fifth green might lead to a penalty. This created unnecessary ambiguity.
"In keeping with our commitment to excellence in all aspects of our work on behalf of the game of golf, we pledge to closely examine our procedures in this matter. We will assess our procedures for handling video review, the timing of such, and our communication with players to make sure that when confronted with such a situation again, we will have a better process."