US politician 'met with aliens who revealed the universe's secrets'
The revelations came about after two interviews from 2009 and 2011 resurfaced online.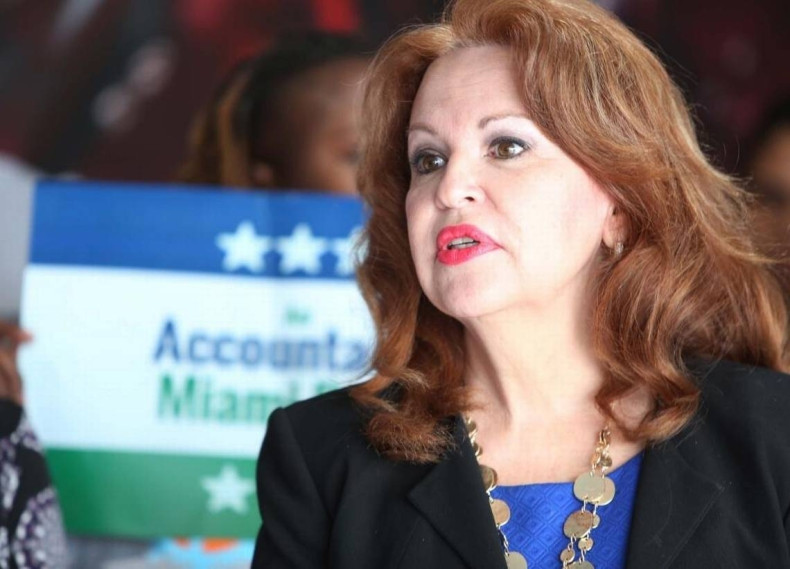 A candidate running for office in the United States has claimed she was visited by aliens when she was a young child.
Bettina Rodriguez Aguilera, 59, a Miami politician hoping to win a Congressional seat in 2018, said she met with aliens several times during her life – and claimed they revealed to her mysteries about the universe.
Two interviews with Spanish language TV stations, one from 2009 and one from 2011, have recently resurfaced online.
In her first encounter, Rodriguez Aguilera claims she was taken to a spaceship by three "blond and big bodied" aliens who resembled Rio de Janeiro's Christ the Redeemer statue.
"I went in," she said. "There were some round seats that were there, and some quartz rocks that controlled the ship – not like airplanes."
"I believe it is real. But I was 7 years old. It was an experience I had a thousand years ago", she told the Associated Press.
Amongst other claims made in the two interviews, Rodriguez Aguilera stated that Miami's Coral Castle, a limestone tourist attraction built in 1923, is in fact, an alien pyramid.
Further secrets revealed to her by the aliens posited that "Africa is the centre of Earth's energy" and that "God is a universal energy" – though she did not specify what that means.
Speaking to the Miami Herald on Monday (October 16), the politician refused to elaborate on what she described in the video but said that other American politicians have also professed their belief in UFOs in the past.
"For years people, including Presidents like Ronald Reagan and Jimmy Carter and astronauts have publicly claimed to have seen unidentified flying objects and scientists like Stephen Hawking and institutions like the Vatican have stated that there are billions of galaxies in the universe and we are probably not alone," she said.
"I personally am a Christian and have a strong belief in God, I join the majority of Americans who believe that there must be intelligent life in the billions of planets and galaxies in the universe."
Rodriguez Aguilera served as vice mayor for the city of Doral from 2012 to 2014 and will challenge five other candidates after long-serving Miami representative Ileana Ros-Lehtinen announced she would be stepping down.