US postal worker wins $10m lottery - but goes straight back to work and tells no one for a week
Woody Simmons kept his win quiet after buying a scratch card from a convenience store last week.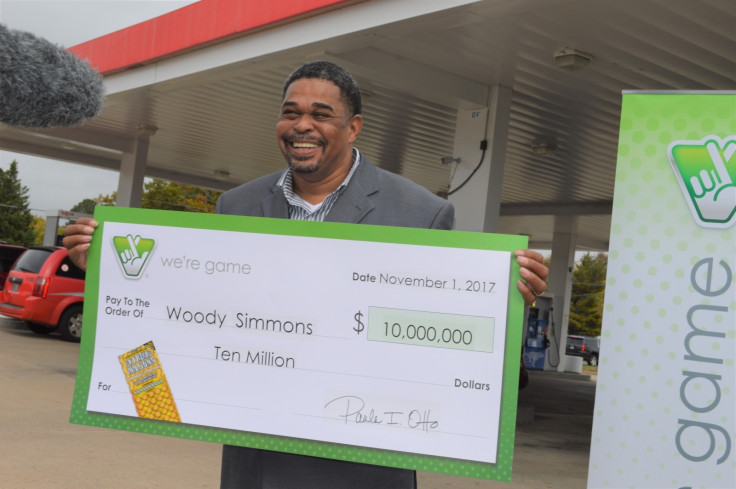 For anyone watching, it must have been an odd sight.
Woody Simmons was sat in his car with the windows up, screaming and with tears rolling down his cheeks.
But the US postal worker wasn't in trouble – in fact he had just realised he'd won the $10m (£7.6m, €8.6m) top prize in a Virginia Lottery scratch card game.
Last week the Maryland man had stopped at his regular Woodbridge convenience store.
In a glance that would change his life, he happened to notice a sign about the new "Extreme Millions" lottery game.
"I thought, 'Well, let me take a chance,'" Simmons, from Hyattsville, said.
He bought one ticket, and that was all it took. The odds of winning the top prize are 1 in 2,937,600.
"I just screamed in my car with all the windows up!" he said, adding that tears soon followed.
But in a remarkable twist, Simmons returned to work with the scratch card in his pocket and kept his win secret for a whole week.
"He didn't tell anyone he won, not even his wife," said John Hagerty, a spokesman for the Virginia Lottery. And when he told his wife, Hagerty said, "she didn't believe it."
Simmons returned to the Optimax Service Center in Minnieville Road where he bought the ticket on Wednesday (1 November) to claim his prize.
"I am overjoyed and thank God for this moment and opportunity to take care of my family," he said with his cheque in hand.
Simmons chose to take a one-time cash option of $6.57m before taxes rather than the other option of receiving the full $10m over the next 30 years.
He has not revealed what he plans to do with his winnings, but lottery officials say he intends to keep working.
The convenience store will also receive a $50,000 bonus for selling the winning ticket.
Virginia Lottery officials said there are three other $10m tickets in the Extreme Millions game.