US presidential state car 'Beast' undergoing secret tests to be ready for Obama successor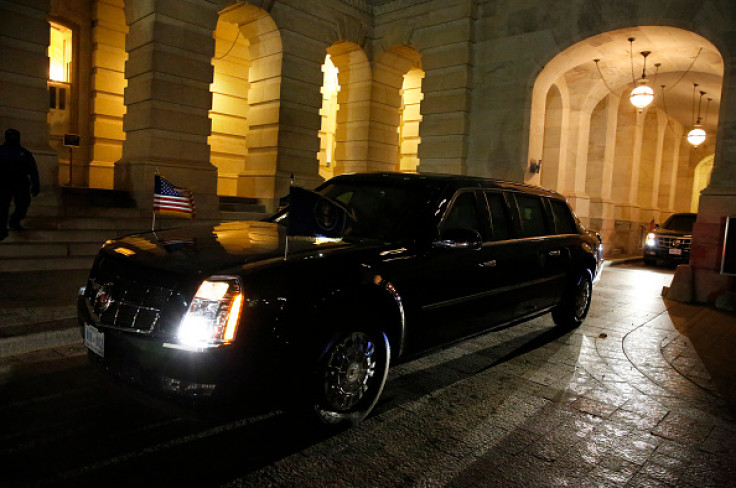 Even as the race for the 2016 US presidential elections heats up, authorities seem to be concentrating on what the new president would be driven around in. The state car, Beast, is getting a makeover.
President Barack Obama's successor would be transported in the brand new car, which is similar to the current Cadillac DTS. According to reports, the new Beast is undergoing tests to become the most secure and efficient car in the US.
The upcoming model has been in the works for a while now as the government had invited proposals to develop it in 2013. Although the car will only be unveiled in 2017, it was not revealed which company was working on the vehicle. But now, public records indicate that General Motors GM was awarded three contracts for the project.
Although the company did not confirm the news, Auto Blog reported that the new Cadillac will be designed on the lines of the Cadillac CTS 6. It will be the first presidential limo to feature Caddy's new wreath-less crest logo on its grille with a fresh headlight design.
The exact specifications and features of the Beast are never disclosed due to security reasons, however, reports over the years have claimed that the vehicle is bullet-proof, bomb-proof (from low-intensity blasts) and is capable of detecting chemical or biological attacks.
The car contains oxygen supply, blood matching the president's blood group and a red book that has all emergency contacts required at the time of a crisis. The new car is expected to carry state of the art interiors along with the latest communications and safety technology.
The new car is likely to make its public debut on Inauguration Day on 20 January 2017.
© Copyright IBTimes 2023. All rights reserved.