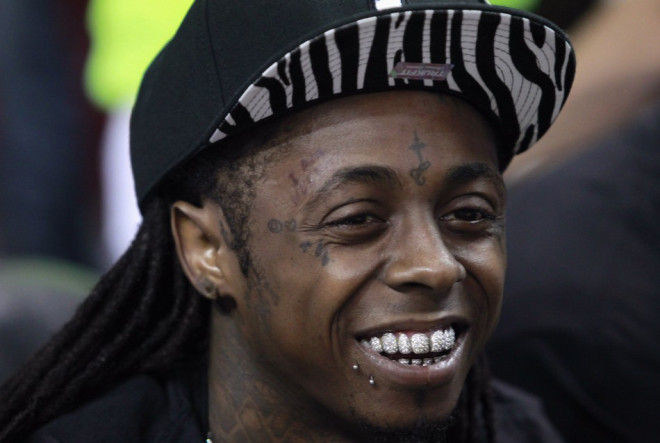 US rapper Lil Wayne has launched a scathing attack against Justin Bieber's manager Scooter Braun for allegedly spreading rumours in the press about his 'younger brother' Lil' Twist being a bad influence on his client.
In a one-minute rant posted online, the Young Money label boss said he was angry that Braun was suggesting that Bieber's wayward antics was due to being led astray by Lil Twist.
"I heard this bitchass n—a Scooter talkin' sh– about my little brother," Wayne tells the camera as he and LilTwist hop off a private jet upon their return from the Cannes festival.
"N—a this my motherf–kin' brother, anything you got to say, when you see me say it to my motherf–kin' face," he continued.
"And if you do happen to say it to my motherf—in' face, I ain't gonna make you eat them words n—a, I'ma put them bitches on your tombstone." He then added, "F–k you Scooter!"
Lil Twist, whose real name is Christopher Moore, has often found himself at the centre of Bieber's run-ins with the law after growing close to the Baby singer.
In July 2013, the 21-year-old star was thrown in jail after being caught driving Bieber's car while under the influence of marijuana. The rapper was allegedly driving at 69 mph in a 45 mph zone near Bieber's Calabasas mansion at the time of his arrest.
Twist previously defended his friendship with Bieber, insisting that he is not a bad person.
"I'm no influence, and I'm not running round claiming to be this role model... I live life, I'm a young adult who makes mistakes, (expletive) ups, #baddecisions, whatever u wanna call them like the rest of the (expletive) civilians in America," Twist wrote in an Instagram post.
"But it makes u more of a bad person to sit home and judge someone u haven't took the time to learn about."