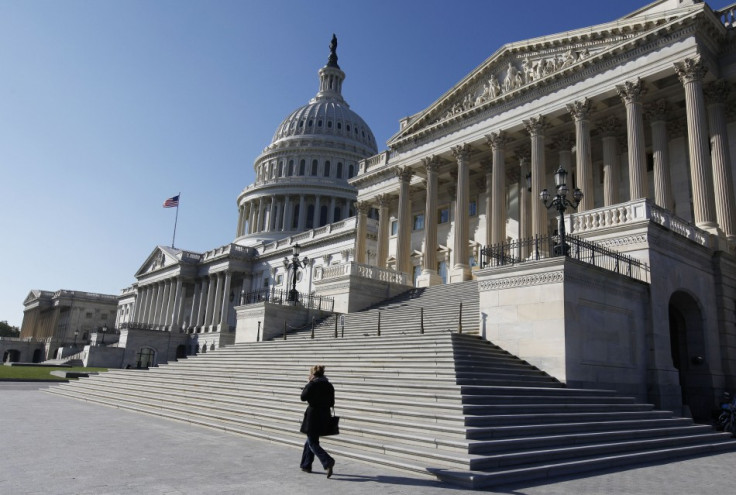 A vast majority of US Senate members have voted in favour of a spending bill that will enable the Obama administration to avoid another federal shutdown for nine months.
The $1.1tn (£673bn, €808bn) spending bill was approved by a 72-26 majority, and President Barack Obama is expected to sign the bill into law. All 53 Democrats, two independents and 17 Republicans voted for the bill, while 26 Republicans opposed it.
The bill was earlier approved by the Democrat-led House.
The bill would also ease pains of the country's automatic budget cuts known as the sequester. It would fund thousands of government programmes from museums to national parks until at least 1 October.
"We're a little late, but we have gotten the job done," Reuters quoted Senate Appropriations Committee chairperson Barbara Mikulski (Democrat, Maryland) as saying.
The vote on the bill came exactly three months after the end of a partial government shutdown in October due to the US lawmakers' dispute over "Obamacare", the president's signature health care law. The Republicans had earlier demanded amendments to the health care bill.
The Republicans' compromise comes as they prepare for an election year after three years of budget wars that further weakened the crisis-hit economy.
Partial Shutdown
The US government plunged into a partial shutdown on 1 October 2013 after Congress failed to pass the budget for the next fiscal year.
Hundreds of thousands of federal employees were forced to go on unpaid leave and government offices were closed for more than two weeks. The Republicans had wanted Obama to modify or eliminate his pet healthcare programme in order to pass the bill.
The shutdown is estimated to have cost the US economy hundreds of millions of dollars, dragging down economic growth.
In addition, the IMF and World Bank warned that the shutdown and debt ceiling crisis would result in grave consequences for the global economy. The country's largest creditors including China and Japan also warned the country about a possible default on its bills.
On 16 October, 2013, the US Senate and the House of Representatives agreed on a last-minute deal to end the shutdown and raise the country's debt limit. President Obama subsequently signed into law the bill approved by Congress.