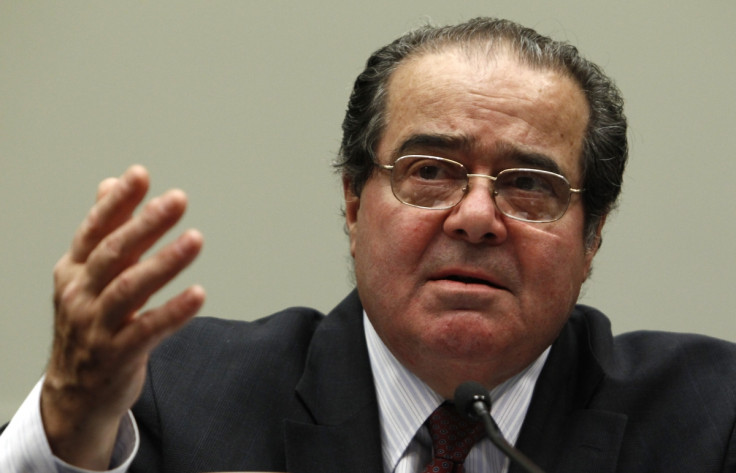 A US senator who shared her support for President Obama's right to choose a new Supreme Court judge saw her statement go viral after she shared it on Facebook and Twitter.
Massachusetts senator Elizabeth Warren's comments came following the death of Justice Antonin Scalia, 79, who was appointed to the Supreme Court in 1986, and discussions about whether Obama had the right to elect a justice with less than a year left in his presidential term.
Warren posted on her Facebook and Twitter pages: "The sudden death of Justice Scalia creates an immediate vacancy on the most important court in the United States.
"Senator McConnell is right that the American people should have a voice in the selection of the next Supreme Court justice. In fact, they did — when President Obama won the 2012 election by five million votes.
"Article II Section 2 of the Constitution says the President of the United States nominates justices to the Supreme Court, with the advice and consent of the Senate. I can't find a clause that says '...except when there's a year left in the term of a Democratic President'.
"Senate Republicans took an oath just like Senate Democrats did. Abandoning the duties they swore to uphold would threaten both the Constitution and our democracy itself. It would also prove that all the Republican talk about loving the Constitution is just that — empty talk."
The senator's Facebook post garnered half a million likes and more than 195,000 shares, while her tweets were shared more than 30,000 times.
Conservative Scalia's death has left Obama the opportunity to shift the balance of the Supreme Court, which previously stood at five conservative judges to four liberals.
However, fearing the knock-on effect this could have, many Republicans have spoken out against Obama appointing a new Supreme Court judge, with GOP presidential hopeful Donald Trump calling on his party's senators to delay, despite Obama being in office until January 2017.
The longest it has taken to appoint a Supreme Court judge is 125 days, far less time than the remainder of Obama's term in office.