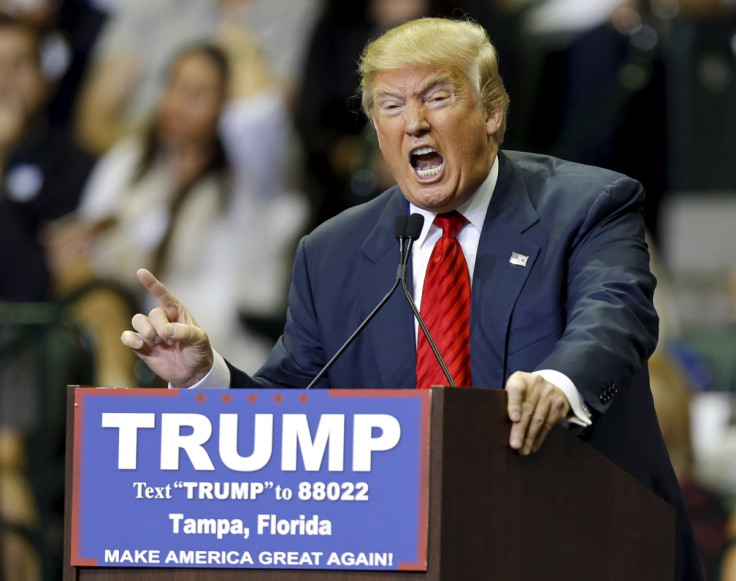 He's everywhere. Click on JebBush.com and up pops the Donald Trump for president web site, with the frontrunning candidate flashing a V for victory sign.
The Donald is claiming he's not responsible. The url for JebBush.com is automatically redirecting visitors to Trump's page — and has been since at least December 2015, according to WayBack Machine, which archives internet pages.
But the switcheroo is suddenly gaining major traction on Twitter and is rife with various "urban myths," including one that the former Florida governor forgot to renew the ownership of his own domain name. Trump spokesman Hope Hicks said the Trump campaign is not involved in the redirect.
The current owner of the domain name JebBush.com is a mystery and is utilising a privacy domain service to stay hidden. The site wasn't hacked and the Bush campaign didn't forget to register a domain, Bush campaign spokesman Tim Miller insisted to the Wall Street Journal. He said that the campaign's official web site is Jeb2016.com and has always been.
The campaign has never used JebBush.com, he noted. Internet searches for "Jeb Bush" bring up the Jeb2016 site.
The JebBush.com site was available and for sale in 2015 by Australian-based domain registrar Fabulous.com — which first purchased the domain in 1997 — for $250,000, CNN Money reported.
That's not the only campaign shenanigan. JebBushforPresident.com is owned by a gay couple encouraging visitors to "have a chat, share viewpoints, and learn from each other."
JebBushforPresident.net is an anti-Jeb Bush site created by "a loyal Florida Republican in the hope of saving the Republican Party from supporting Jeb Bush for president." And TedCruz.com redirects to a site saying: "Support President Obama. Immigration reform now!"