Massachusetts is continuing to dig out after three massive snowstorms hit the state in the past two weeks.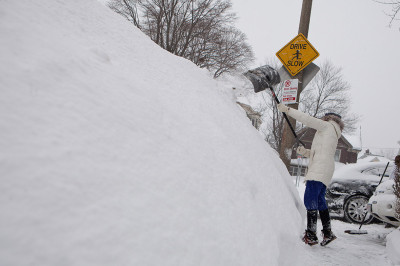 Roofs collapsed under the weight of snow, schools closed, subways and rail services were shut down, and authorities began dumping snow into the sea and piling it up at huge "snow farms".
Massachusetts officials said they had begun granting some exceptions to environmental laws that prohibit dumping snow into waterways. Snow collected from roadways carrries salt and road contaminants that can alter the water chemistry, but about two feet (60cm) of snow has accumulated across the region, piling up in massive snowbanks.
Rockland Fire Chief Scott Duffey said a large section of roof fell into the showroom Tuesday morning at the Piano Mill. No one was in the building at the time. Owner Rob Norris said the Liberace piano, which has 88,888 rhinestones and has been appraised at $500,000, was not damaged.
The roof collapse was among a number reported across the state. No injuries have been reported in any of them.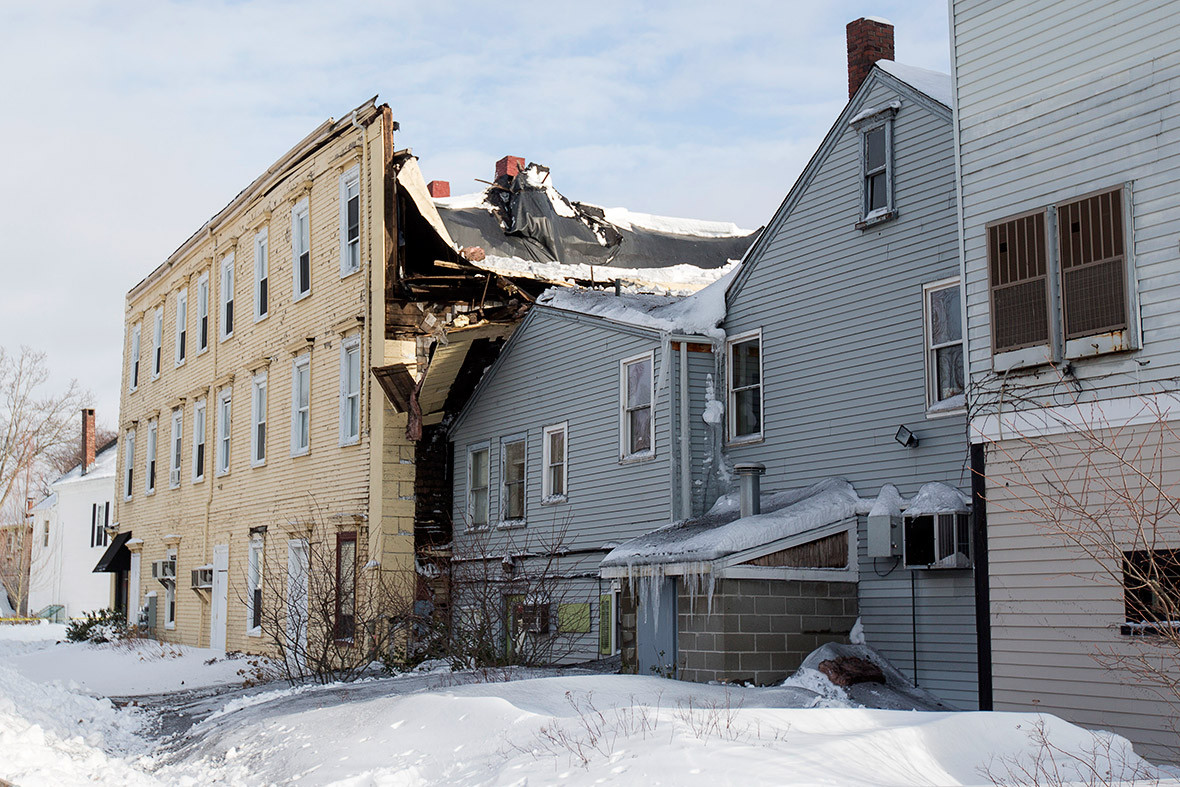 Boston hospitals set up sleeping areas for workers, and police gave doctors and nurses rides to work.
This has been the area's snowiest 30-day period on record. Much of eastern Massachusetts has received more than six feet of snow so far this year.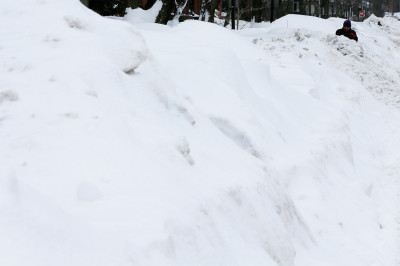 Meteorologists predict that more snow is on the way on Thursday and into the Friday morning commute. A much larger storm could dump appreciably higher amounts on Sunday into Monday, but meteorologists said it was still too early to say how much.