Two solid days of heavy snow have been too much for even the ski resorts in the Pyrenees area of southern France.
Slopes at Artouste, La Pierre Saint Martin and Gourette were closed, and any tourists there were unable to get out as traffic access to the areas was shut off. The A64 highway between Toulouse and Bayonne was closed due to heavy snow falls.
One and a half metres of snow fell on the peaks of the Pyrenees over the weekend. Blizzards have continued, blanketing the area in even more snow.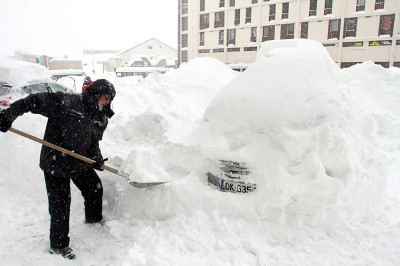 Flurries of snow pictures deluged Twitter using the hashtag #ApocalypseSnowNPY. We recirculate some of the best ones here: