US and South Korea defence chiefs discuss North Korea ahead of James Mattis' Seoul trip
James Mattis is heading to Seoul in his first overseas trip since he took over as the Pentagon chief.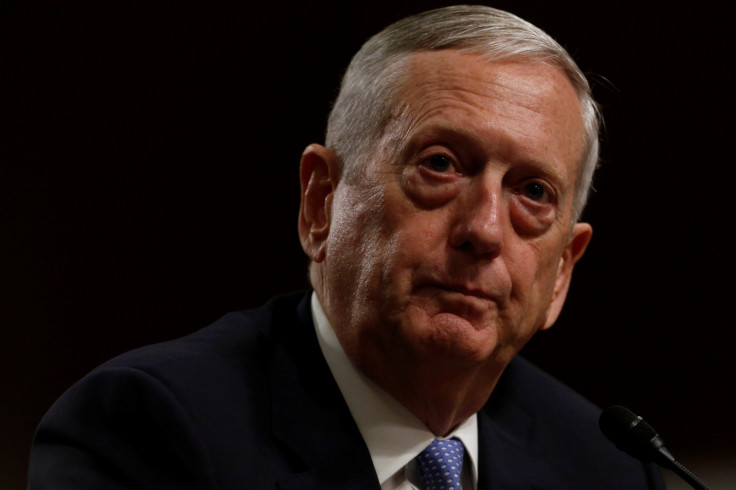 Defence chiefs of the US and South Korea discussed North Korean threats over a detailed telephone conversation before Pentagon chief James Mattis headed for Seoul. The US Defence Secretary spoke to his South Korean counterpart reaffirming Washington's commitment in the region against growing provocation from North Korea.
Assuring that the sophisticated missile defence system — Terminal High Altitude Area Defense (Thaad) — will be in place in the Korean peninsula as scheduled, Mattis insisted the allies will be in combat readiness to ensure no North Korean provocation goes unchallenged.
Mattis, a former Marine general who was nicknamed "Mad Dog", is heading to Asia in his first overseas trip since he took office. After landing in Seoul on Thursday, 2 February, the top American authority will also head to Tokyo, thus visiting two of the US's closest allies.
"Mattis' decision to visit Seoul for his first overseas trip after being appointed as defence secretary (on Jan. 20) will deliver a very timely and stern message to North Korea," said South Korea's Defence Minister Han Min-koo.
The Pentagon said in a readout: "The two affirmed that the US-ROK [Republic of Korea] alliance of more than 60 years remains even more relevant today and determined to take steps to strengthen the alliance further to defend against the evolving North Korean threat. Secretary Mattis recognised the significance of the US-ROK alliance, noted that his visit to the ROK and Japan will be his first overseas trip during his tenure as secretary of defence, and conveyed that the US will stand shoulder-to-shoulder with the ROK forces."
Mattis' trip comes amid mixed signals sent by the Trump administration over the US's commitment towards the military alliance in the region. Though Trump had recently pledged its "ironclad commitment" to its allies in the wake of threats from adversaries, the American president had earlier asked countries like South Korea and Japan to develop their own nuclear weapons and had said the two countries should start paying for Washington's security support.
© Copyright IBTimes 2023. All rights reserved.