US Stocks Tumble After Fed Chair Says Another Rate Hike Possible
US stock markets declined Thursday after Federal Reserve Chair Jerome Powell indicated interest rates may be hiked again, if needed, while European indexes finished the day with solid gains.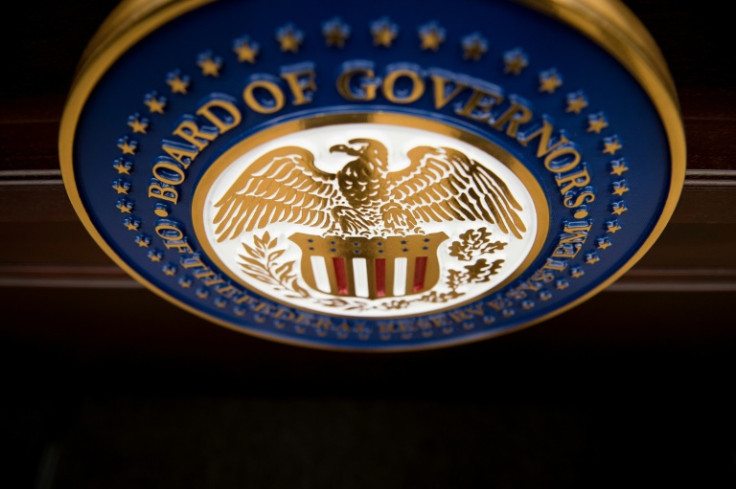 US stock markets declined Thursday after Federal Reserve Chair Jerome Powell indicated interest rates may be hiked again, if needed, while European indexes finished the day with solid gains.
The US drop came after Powell told a conference in Washington that progress towards policymakers' two percent goal is "not assured."
Fed officials decided this month to hold interest rates at a 22-year high for a second straight meeting, fueling hopes it was done with hikes.
But Powell said Thursday: "If it becomes appropriate to tighten policy further, we will not hesitate to do so."
The Dow Jones Industrial Average dropped 0.7 percent, while the S&P 500 Index fell 0.8 percent and the tech-rich Nasdaq Composite Index lost 0.9 percent.
Powell's remarks were of a "different tone than he has given before," said Karl Haeling of LBBW.
He added that Powell had perhaps "shifted the emphasis of his views and talked more about the risks," due to the recent easing of financial conditions, which has seen a rally in stocks and a drop in bond yields.
One of the reasons monetary policymakers cited for not raising policy interest rates is that high bond yields were doing the job of slowing business activity.
Oil prices increased Thursday, but made little impact on the losses of nearly seven percent seen in the previous two days due to slowing demand expectations and easing fears that the Israel-Hamas war could turn into a conflict across the crude-rich Middle East.
The dollar wobbled before Powell's key speech, but finished the day in a better position according to the Bloomberg Dollar Spot Index.
The greenback finished stronger against the Euro, Japanese and the British pound, following the speech.
Bitcoin meanwhile neared $37,000 before losing some ground, amid hopes of US approval for a so-called exchange-traded fund that would directly track the price of the world's most popular cryptocurrency.
The major European stock indexes all rose Thursday, ahead of Powell's remarks.
"European markets booked some muted gains on Thursday with the majority of investors waiting for news from the Fed," said XTB analyst Walid Koudmani.
"Whether this pause for breath triggers profit-taking and a broader selloff in stocks or not will likely be dictated by the tone of Powell's comments," he said.
Earlier this week, Minneapolis Fed chief Neel Kashkari insisted on seeing more data before deciding whether more work was needed, while Chicago counterpart Austan Goolsbee played his cards close to his chest, saying only that inflation was "the number-one thing".
But Michelle Bowman, a Fed governor, said she continued to expect the Fed will need to raise rates further "to bring inflation down to our two percent target in a timely way."
"I see a continued risk that core services inflation remains stubbornly persistent," she added, referring to a measure of inflation that strips out volatile components like food and energy.
A few days before the Fed's decision to hold rates steady, the European Central Bank announced its own pause in interest rate hikes last month, following 10-straight increases.
French central bank chief Francois Villeroy de Galhau, a member of the ECB's governing council, said Thursday the Frankfurt-based institution would not hike rates again unless there was a "surprise" or "shock".
But he added that it was "too early" to talk about cutting rates.
New York - Dow: DOWN 0.7 percent at 33,891.94 points (close)
New York - S&P 500: DOWN 0.8 percent at 4,347.35 (close)
New York - Nasdaq Composite: DOWN 0.9 percent at 13,521.45 (close)
London - FTSE 100: UP 0.7 percent at 7,455.67 (close)
Paris - CAC 40: UP 1.1 percent at 7,113.66 (close)
Frankfurt - DAX: UP 0.8 percent at 15,352.54 (close)
EURO STOXX 50: UP 1.2 percent at 4,229.20 (close)
Tokyo - Nikkei 225: UP 1.5 percent at 32,646.46 (close)
Hong Kong - Hang Seng Index: DOWN 0.3 percent at 17,511.29 (close)
Shanghai - Composite: FLAT at 3,053.28 (close)
Euro/dollar: DOWN at $1.0671 from $1.0709 on Wednesday
Dollar/yen: UP at 151.35 yen from 150.98 yen
Pound/dollar: DOWN at $1.2223 from $1.2285
Brent North Sea crude: UP 0.6 percent at $80.01 per barrel
West Texas Intermediate: UP 0.5 percent at $75.74 per barrel
© Copyright AFP 2023. All rights reserved.