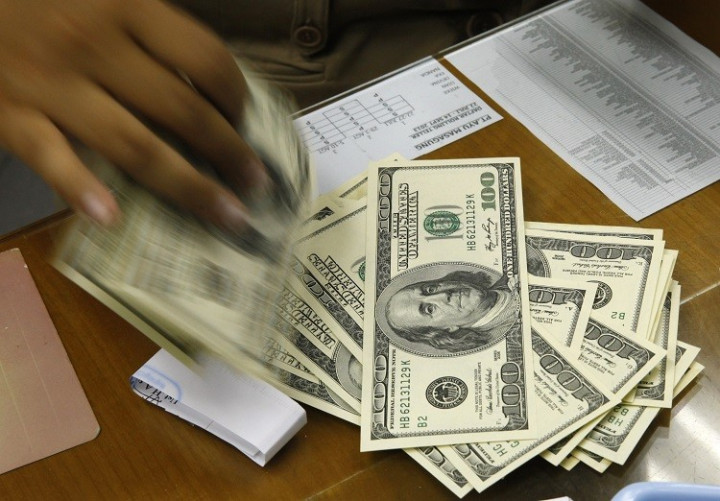 The US trade deficit widened to $43bn in September, with exports performing worse than analysts' expectations.
It rose from $40bn in August, suggesting that GDP growth for the third-quarter will be revised down to 3% - lower than the initially reported 3.5%.
The US economy exported $195.6bn worth of goods in September, compared with imports of $238.6bn. Exports fell by $3bn month-on-month, while imports rose by $100m.
A Reuters poll of analysts had expected the trade deficit, which has long been a feature of the US economy since 1976, largely because of high consumer demand for products and due to the ban on the export of oil. The rising strength of the US dollar may have also resulted in exports taken a hit.
"At first glance it looks like the industrial slowdown in the eurozone and parts of Asia is now showing up in the US trade figures," wrote Paul Ashworth, Chief US Economist at Capital Economics, in a note.
He added: "Exports shrank by 1.5% month-on-month, driven by declines in industrial supplies, capital goods and consumer goods. Imports were unchanged, largely thanks to a 4.2% jump in consumer goods. Accordingly while the global slowdown may be holding back exports, incoming shipments of consumer goods indicate that US domestic demand is increasing at a rapid pace."
The US trade deficit with China rose to a record high in September: up to $35.6bn from $30.2bn in August.
Analysts, however, expect the deficit to narrow due to falling oil prices. Despite the US's recent large-scale discoveries of energy reserves, it remains a net importer. Lower oil prices will mean the country's import value will fall, once the price is mature enough to register in the data.