US Wage Rates Rise as Labour Market Tightens in Many Metros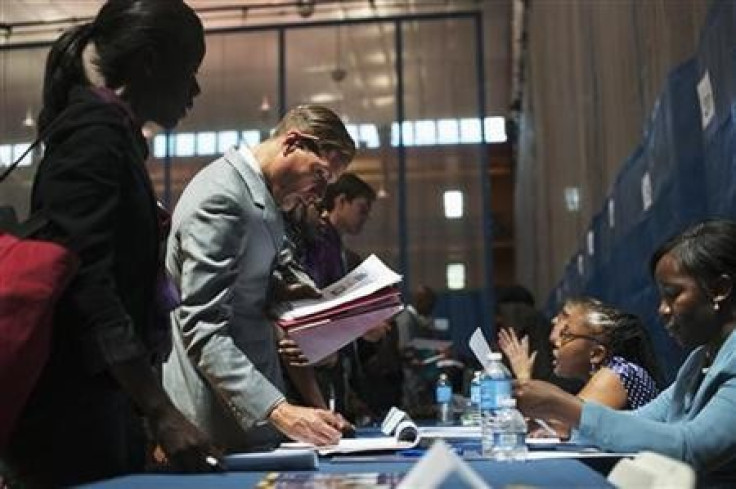 With metropolitan unemployment rates well below the target of US Federal Reserve, states including Texas, Virginia and Nebraska are raising wages due to competition for workers.
Bloomberg reports that the companies in the states are also increasing hours for current employees, adding benefits and recruiting from other regions to fill labour shortages.
"We are definitely seeing a labour shortage in Austin and central Texas. I see it only getting worse," the news agency quoted John Cyrier, co-founder and president of Sabre Commercial, an Austin, Texas-based builder, as saying.
Forty-nine or 13% of the 372 metro areas in the country reported jobless rates below 5% in February, the most for the month since 2008. The Fed regards rates of 5.2% to 5.6% as full employment nationally.
In 2010, when the labour market was at its worst level, just two cities had rates below 5%.
In line with improvement in the labour market in a lot of places, compensation has risen about 2% nationally so far this year and it is likely to increase by 2.2% next year, 2.5% in two years and 3% by late 2016, according to Mark Zandi, chief economist at Moody's Analytics Inc.
"The national economy will return to full employment one metro area at a time," he said.
The Fed, which has already started paring down its massive bond buyback programme citing improvements in the economy, is expected to raise the benchmark interest rate given the higher incomes from employment.
The Federal Open Market Committee has held its federal funds rate on overnight loans among banks near zero since December 2008 and has predicted an increase in the rate to 1% at the end of 2015 and 2.25% at year-end 2016.
The rate will be 1.5% in December 2015 and 3.5% a year later, according to Joseph LaVorgna, chief US economist at Deutsche Bank Securities in New York.
© Copyright IBTimes 2023. All rights reserved.