US warns Benjamin Netanyahu against using 'inflammatory rhetoric'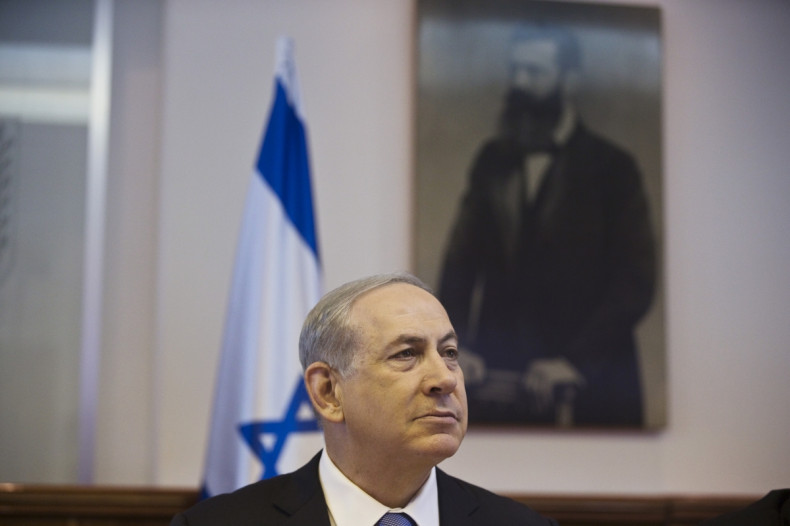 Israeli Prime Minister Benjamin Netanyahu has been condemned by the White House for his "inflammatory rhetoric". The warning follows Netanyahu's claim to the World Zionist Congress that Hitler had been persuaded to pursue the Holocaust by a Palestinian religious leader.
In his speech on 20 October, Netanyahu said that the Grand Mufti of Jerusalem, Haj Amin al-Husseini suggested the extermination of Jews to Hitler, who up until that point, wanted to only expel the Jewish people. The remarks were widely condemned, and historians debunked Netanyahu's historical distortions, saying that the meeting between Hitler and the mufti came once the Final Solution was already underway.
Despite attempting to pedal back on the inaccurate assertions, Netanyahu has come under criticism from the US. "I don't think there's any doubt here at the White House who is responsible for the Holocaust that killed six million Jews," said White House spokesman, Eric Schultz.
"We here continue to stress publicly and privately ... the importance of preventing inflammatory rhetoric, accusations or actions on both sides (that) can feed the violence," he continued. "We believe that inflammatory rhetoric needs to stop." Netanyahu's commentary came during a time of heightened tensions between Palestinians and Israelis. A spike in recent violence triggered by Israeli raids on the Al-Aqsa Mosque compound has seen 52 Palestinians and eight Israelis killed since 1 October.
At a joint press conference with Netanyahu, German Chancellor Angela Merkel rejected the Israeli leader's claims and said: "We abide by our responsibility for the Shoah."
Earlier, Merkel's spokesman Steffen Seibert said: Speaking on behalf of the German government, I can say that all of us Germans know very precisely the history of the murderous racial fanaticism of the National Socialists that led to the break with civilisation that was the Shoah".
"This is taught in German schools for good reason. It must never be forgotten. And I don't see any reason that we should change our view of history in any way whatsoever. We know that responsibility for this crime against humanity is German and very much our own," he said.