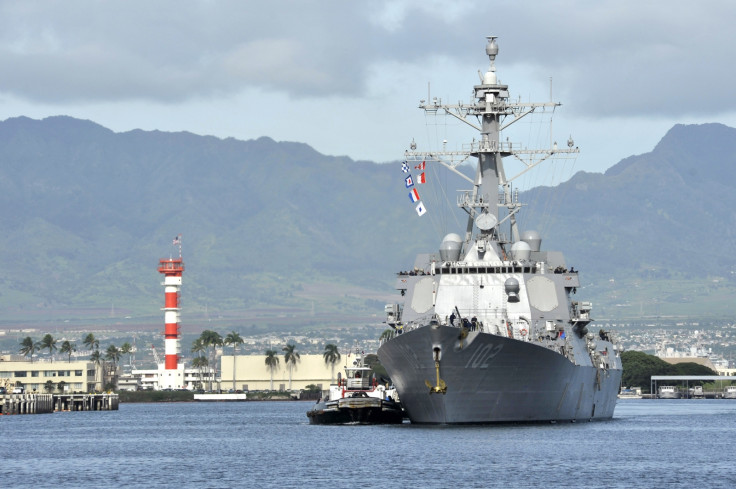 US warship, the USS Sampson, is headed to New Zealand to end a more than three-decade-old military stalemate between the two countries. The American vessel will take part in the International Naval Review for the New Zealand Navy's 75th birthday celebrations in November.
For the past 33 years, US warships did not enter New Zealand waters because of the latter's anti-nuclear laws that prohibit the entry of nuclear warships into the country. When the USS Sampson, an Arleigh-Burke class missile destroyer, docks in the country in November, it will be the first US warship to visit New Zealand in all these years.
Although the anti-nuclear policy adopted by New Zealand in the mid-1980s did not require foreign countries to declare if their vessels were nuclear powered, the then US administration chose not to send any of its ships to the country, leading to a stalemate. However, an invitation was extended to the US for participating in the New Zealand Navy's anniversary celebrations when US Vice President Joe Biden visited the country in July, Reuters reported. The anniversary celebrations are scheduled between 17 and 22 November.
After approving the US warship's visit to the country, New Zealand Prime Minister John Key said: "I have granted this approval after careful consideration of the advice provided by the Ministry of Foreign Affairs and Trade.
"The process for considering the visit by the USS Sampson is the same as that used for all ships attending the International Naval Review. This process has been used for all military ships visiting New Zealand since the legislation was enacted.
"New Zealand looks forward to the USS Sampson's participation in the International Naval Review to mark the Royal New Zealand Navy's 75th anniversary. The visit is a further reflection of the depth of the bilateral relationship with the United States," Key was quoted as saying by the New Zealand Herald on Tuesday, 18 October.