The US Navy has destroyed three radar sites in Yemen's Red Sea coast controlled by Houthi rebels, authorities said on Wednesday (12 October). In a span of four days, Iran-backed rebels had fired missiles at a warship – USS Mason – while it was conducting routine operations in international waters off the Red Sea coast of Yemen.
"These limited self-defense strikes were conducted to protect our personnel, our ships, and our freedom of navigation in this important maritime passageway. The United States will respond to any further threat to our ships and commercial traffic, as appropriate, and will continue to maintain our freedom of navigation in the Red Sea, the Bab al-Mandeb, and elsewhere around the world," the US Defense Department said in a statement.
According to the Pentagon, two missiles were fired at the USS Mason on Wednesday, which missed the vessel. Following the first strike, the destroyer fired back in defence. Later, the US Navy launched Tomahawk cruise missiles from the American destroyer USS Nitze at the radar sites.
Chief of Naval Operations, Admiral John Richardson said, "These unjustified attacks are serious, but they will not deter us from our mission. The team in USS Mason demonstrated initiative and toughness as they defended themselves and others against these unfounded attacks over the weekend and again today. All Americans should be proud of them."
On 9 October, Houthi rebels had reportedly fired two missiles at USS Mason, which missed the warship and fell in the sea.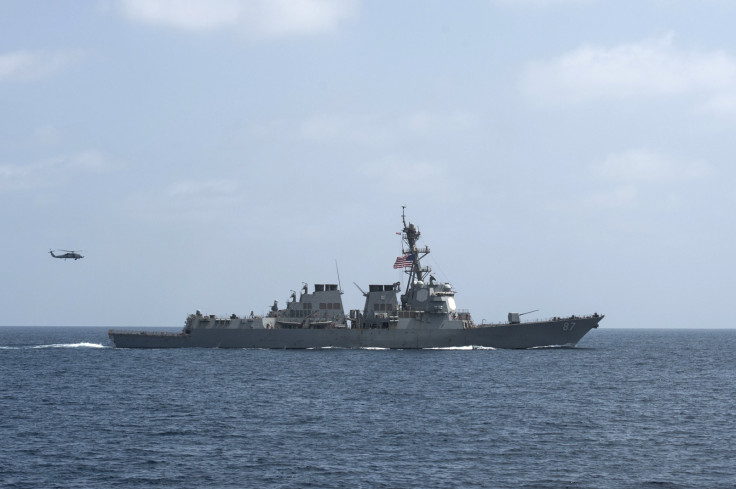 A Houthi spokesman had told Saba news agency that it had not targeted any warships.
Reports claimed that the attacks were in response to US lending support of the Saudi-backed coalition that was allegedly involved in an air raid on a funeral that claimed 140 lives and left hundreds injured. Washington is backing the Saudi-led alliance which is fighting to prevent Houthi rebels from taking power in Yemen.