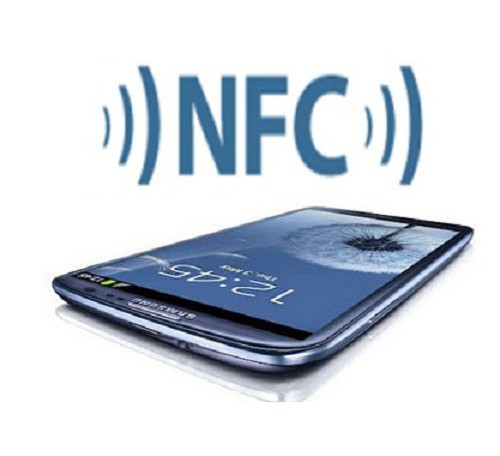 Near Field Communication (NFC) enabled Samsung's flagship smartphone-Galaxy S3- allows users to share files to another NFC-capable device. In addition, users can pay their bills and launch some functions as well as apps through NFC tags.
However, the NFC of Galaxy S3 does not work when the screen of the device is either locked or off. Good news for Galaxy S3 I9300 users is XDA developer, mayhemer, has released a Mod which allows users to use NFC without unlocking the screen.
As the developer notes, the Mod is available in two versions; the first one enables NFC when the screen is on but locked (even though the device is locked with a PIN or password), the second version activates NFC all the time, even though the phone is in standby and the screen is off. Those users, who wish to go back to their stock NFC, can do the same with the help of a ZIP created by the developer. However, users are advised to use the stock zips only with correct version of firmware.
The Samsung Galaxy S3 users who wish to use NFC while the screen of the phone is locked, may follow the below mentioned guide.
Pre-requisite
a) Backup all your important data before proceeding.
b) Ensure that the battery of the device is charged properly.
c) The tutorial below and the NFC files are only compatible with Samsung Galaxy S3 with model number I9300 not with any other variants.
d) The mod mentioned in the guide has been observed to be incompatible with CyanogenMod 9 (CM9) as well as with the CM9 derivatives.
Instructions to use NFC on Galaxy S3 I9300 when phone's screen is locked
1) Samsung Galaxy S3 with root access and with ClockworkMod Recovery. You may follow the tutorial for how to root Galaxy S3 and flash CWM recovery
2) Download one of the following based on the software version on your phone
a) For firmware builds ALE8, ALF1, ALF2, ALF5, ALF6
NFC active at lockscreen (file name: nfcmodSGS-3_lockscreen.zip)
NFC active at phone standby (file name: nfcmodSGS-3_screenoff.zip)
b) For firmware builds BLG8, BLG9 and BLH1
NFC active at lockscreen (nfcmodSGS3_lockscreenBLG8_BLH1.zip)
NFC active at phone standby (nfcmodSGS3_screenoffBLG8_BLH1.zip)
c) For firmware build LFB
NFC active at lockscreen (nfcmodSGS3_lockscreen_LFB.zip)
NFC active at phone standby (nfcmodSGS3_screenoff_LFB.zip)
3) Deactivate NFC on your phone. You can do this by unticking 'NFC' from Settings>> More Settings
4) Copy the NFC mod file to the SD card of your phone
5) Backup your original NFC app with the help of file manager app. The file you should back up is /System/app/Nfc.apk. If /System/app/Nfc.odex also exists, backup that as well
6) Now power off your phone and boot into ClockworkMod Recovery while pressing Volume Up, Home and Power buttons together
7) Make a NANDroid backup of your ROM by selecting Backup and Restore>> Backup in the Recovery
8) Now select Install zip from SD card then select Choose zip from SD card. Navigate to the NFC mod file, select it and confirm installation. The installation process should take a few minutes
9) Once the installation is complete, return to the main recovery menu
10) Select Advanced>> Wipe Dalvik cache and confirm the action
11) Once again return to the main recovery menu then select Reboot system now in order to restart your phone
12) Once the phone is rebooted, reactivate NFC on your phone by ticking NFC from Settings>> More Settings
Provided the aforementioned instructions followed strictly, you should now be able to use NFC even if the screen of Samsung Galaxy S3 I9300 is locked.
[Source: Android Authority]