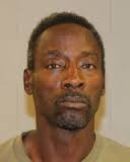 A man in St George, Utah, told a court he had sex with an unconscious female neighbour to save her life.
Rodger Kelly, 50, told police that he had sexual intercourse with the 29-year-old woman "to get her temperature up", a court heard.
Kelly was arrested and charged with rape.
He told detectives he found the woman unconscious outside her apartment and carried her inside where he laid her down and hugged her to keep her warm. He then attempted sexual intercourse to raise her body temperature.
When the police arrived in response to an anonymous call, they found him performing CPR on her.
She later told officers that she thought she might have been raped. She had bruising on her pelvic and upper thighs, according to court documents.
The two had been intimate in the past, claimed Kelly, but the woman had told him she did not want to have sex with him again.