Justin Bieber disappointed many on the first night of V Festival 2016 so it was on Rihanna to deliver a spectacular show the following night. After keeping fans waiting in the rain for 30 minutes, the Work singer went on to deliver an adequate performance but it lacked colour overall.
Rihanna, 28, is a pop star with the means possible of putting on a show-stopping set complemented by all the frills imaginable. Instead, everything about RiRi's set was dark, from her all-black Puma outfit to the set list beginning with tear-jerker ballad Stay. Rather than the glitz and glam of her Loud era, the Rihanna fans have witnessed on her Anti tour is more reminiscent of her Rated R days.
The singer's V Festival set was certainly slow. After Stay, the show ebbs and flows into mid-tempo cuts Love The Way You Lie (Part II), Pour It Up and Birthday Cake. These numbers are all great for a singalong but probably not the best way to excite an audience who have gotten drenched waiting and hoping for an energetic performance. It isn't until the unapologetically fierce Bitch Better Have My Money that the pace picks up and Rihanna seems to actually enjoy herself.
Like Bieber the previous night, Rihanna felt distant at times with a sense that she was merely going through the motions. And the audience could feel it. Midway through the set, the crowd was noticeably skimmed with many probably hoping to catch the last trains home thanks to the delayed start – or just bored. Perhaps something could be said for Bieber and Rihanna's exhaustive tours, which span 189 shows collectively.
Rihanna's set could have benefited from vibrancy – Bieber had no problem in this department – but the main issue was the positioning of the set list. Work, the Bajan singer's biggest hit in the past year, was mindlessly wedged somewhere in the middle as opposed to the end. A song with popularity of that magnitude deserved a major build-up but RiRi limped into the track making for an incredibly damp performance. The technical difficulties with her microphone only contributed to the disappointment.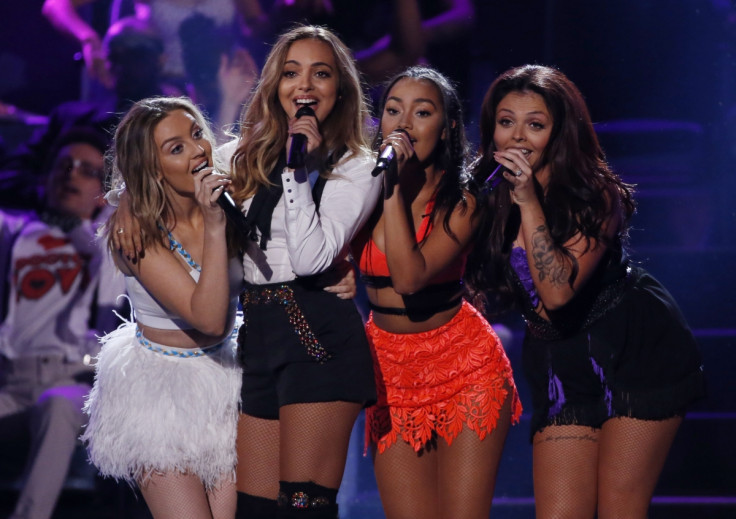 It was even more confusing when classic singles like Diamonds, We Found Love and Umbrella were performed earlier in the set with lesser known songs from the Anti album left as the closers.
Some have accused Rihanna of lip-syncing throughout the performance but this is completely false for the most part. She was most definitely singing live and actually did a great job compared to her vocal abilities five years ago. Not only have Rihanna's vocals improved but she was also able to hold a note while thrashing out dance routines, something she previously struggled with.
RiRi has a music catalogue of hits only accumulated by pop veterans but her headline show did not represent this. It was by no means awful but Bad Gal RiRi absolutely could have done better.
Fortunately, girl power group Little Mix had brought energy to the Virgin Media Stage just hours before. Perrie Edwards, Leigh-Anne Pinnock, Jesy Nelson and Jade Thirlwall delivered a rousing show earlier with slick choreography and piercing vocals. In celebration of their fifth birthday, the Black Magic singers put their all into entertaining the masses and their prowess as performers unwavered.
French superstar DJ David Guetta drew an audience to rival Rihanna's with his endless slew of hit singles kick-starting the party for the evening. Other stellar performances from day two of V Festival included Years & Years, Craig David's TS5, All Saints and Sigala.
Watch Rihanna's Work music video: