Justin Bieber parties with mystery blonde rather than Sofia Richie before V Festival headline show
The 22-year-old appeared in high spirits having controversially deleted his Instagram account earlier in the week.
Justin Bieber headlines London's V Festival on Saturday 20 August, fresh from deleting his Instagram account, but this did not stop the pop megastar from partying until the earlier hours with a mystery blonde.
The What Do You Mean sensation appeared in high spirits as he entered Tape nightclub, clearly not worried what his girlfriend Sofia Richie, back in Los Angeles, would think of the new blonde girl on his arm.
The pair both entered and left the club together, with photos from Mail Online showing Bieber sporting black sunglasses while dressed in an open blue-striped shirt, white t-shirt, denim jeans and grey boots. His companion for the evening wore similar skin-tight jeans and a figure-hugging grey Metallica crop-top, perhaps inspired by the metal legends releasing new single Hardwired earlier in the week.
Fellow V Festival headliner Rihanna also joined Bieber at the club later in the evening, wearing striking double denim and eye-catching silver boots.
It is little surprise Bieber, 22, wanted to let his hair down given the controversy over his decision to delete his Instagram account on Tuesday.
The star initially only threatened to make his account private in retaliation over hate comments directed at Richie from jealous members of his notoriously loyal Belieber fandom, writing: "I'm gonna make my Instagram private if you guys don't stop the hate this is getting out of hand, if you guys are really fans you wouldn't be so mean to people that I like."
But as the abuse predictably continued to roll in toward the 17-year-old model, Bieber decided to wipe his presence completely in protest.
The move prompted a war of words between himself and ex-girlfriend, singer Selena Gomez, who posted: "If you can't handle the hate then stop posting pictures of your girlfriend lol - it should be special between you two only. Don't be mad at your fans. They love you."
This irked Bieber, and after shots were fired back and forth over claims Gomez cheated with former One Direction star Zayn Malik, the Canadian star concluded, "It's funny to see people that used me for attention and still trying to point the finger this way. Sad. All love. I'm not one for anyone receiving hate."
A source told People that Bieber's relationship with Richie is currently a "love fest" but that there are no plans to settle down due to the realities of his touring schedule.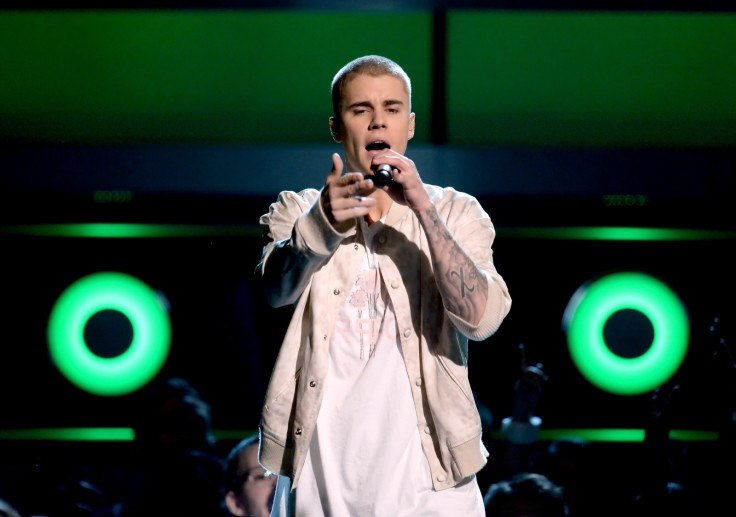 "Sofia and Justin are basically on a love-fest right now, but it's virtually impossible where he's at in his life and career for anything to last with these girls.
"These girls all go crazy for him, but he's not settling down. They've run in the same circle for years."
Ritchie certainly seemed to be at ease with her man being away from her in London, using the time to post a picture of her new hairstyle on Instagram.
And for now it seems Richie's account is the best hope Bieber's 77.8m former Instagram fans have of catching a glimpse of the hit-maker on the social network.
V Festival runs throughout the weekend (19-21 August) with performances from Bieber, Rihanna, Sia and Stormzy.
© Copyright IBTimes 2023. All rights reserved.