Justin Bieber struggled with a Rihanna-induced hangover during V Festival's first day
IBTimes UK was at day one in Chelmsford as Sia, Jess Glynne and Stormzy performed.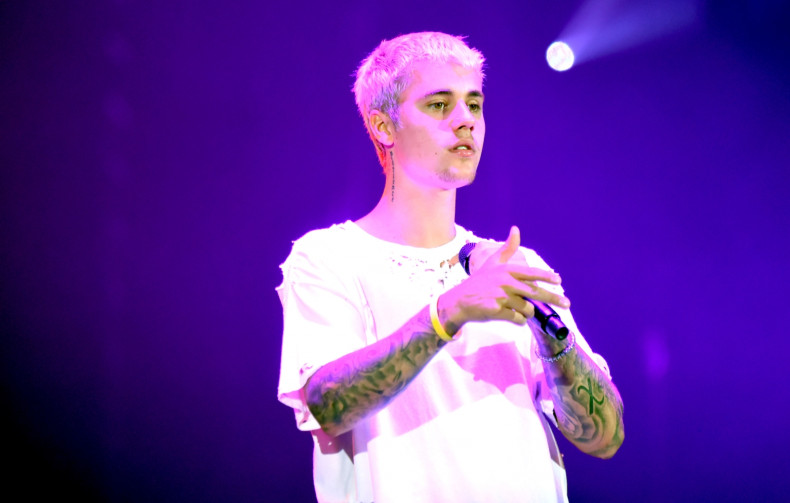 Justin Bieber is probably regretting partying with Rihanna until the early hours. The Sorry singer headlined the first day of V Festival 2016 in Hylands Park, Chelmsford but admitted he was feeling a little "hungover".
Bieber's worse-for-wear state resulted in a performance that felt half-hearted at times, but was saved by the big production, an endless slew of hit singles and the singer's boyish charm.
After touching down at the Essex festival via helicopter on 20 August, Bieber graced the stage fashionably a few minutes late and proceeded to perform the full 20-song setlist on his current Purpose World Tour.
Where Are U Now, The Feeling and I'll Show You did well to initially work-up the audience. But it soon became apparent that Bieber was only putting in half the work by lip-syncing.
As the show progressed, Bieber, 22, didn't even make efforts to hide the fact that he was miming along to a backing track. At various points, he stood blankly staring at the audience while mouthing the lyrics with the microphone nowhere to be seen.
It could be forgiven during energetic choreography, but even his dance routines were sometimes less than full-throttle.
Throughout the set, there was always a sense that it could have been stellar if Bieber had put in 100%. The reason for his demeanour was, of course, that big night out with Work hitmaker RiRi. The pair were seen partying in London on Friday night ending with Bieber climbing into a car with a mystery young lady.
"I'm a little hungover", Bieber boldly told his audience before insisting: "I'm having the best night," although he struggled to sound convincing.
Fortunately, Bieber does have some seriously catchy tunes which carried the performance. The setlist was certainly versatile with upbeat numbers including As Long As You Love Me and What Do You Mean? and nostalgic hits such as Boyfriend and Baby taking long-time Beliebers down memory lane.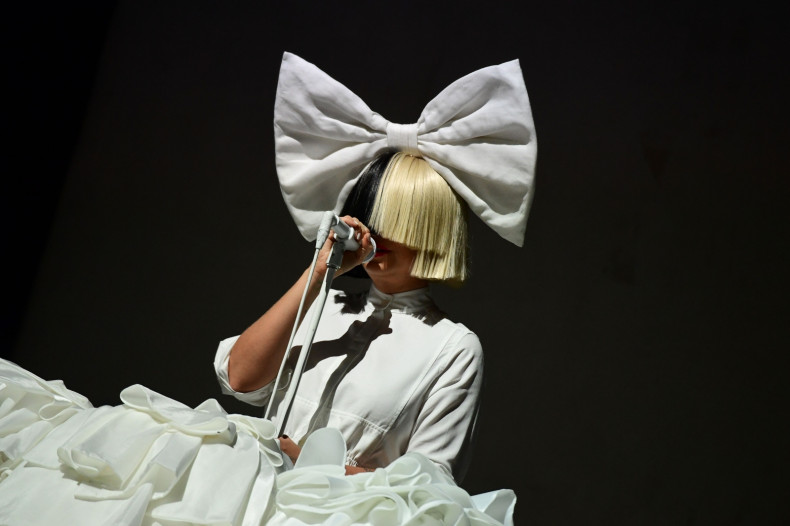 Bieber also threw in an acoustic medley of his Christmas chart-topper Love Yourself and number one Major Lazer collaboration Cold Water.
The Canadian hitmaker did do his best to charm the large crowd. Admiring the festival view of funfair rides and fast food stalls while complimenting the "swag" (style) of young Beliebers worked in his favour.
The near-two-hour set came to a head with his most notable recent hit Sorry, which sent festival-goers merrily on their way back to camp. Even with a hungover Biebs, it was still an enjoyable show.
Sia comes to town
Also gracing the Virgin Media Stage was Australian singer-songwriter Sia. Fans of the incredibly talented musician will know that Sia is not the type of artist to dazzle you with skimpy outfits and sexy dance routines.
On the contrary, it's often easy to forget that the singer is even on-stage as she allows performance art to command the spotlight. For the most part, Sia stands slightly off-centre of the stage as her dancers flock around to her chart-topping songs.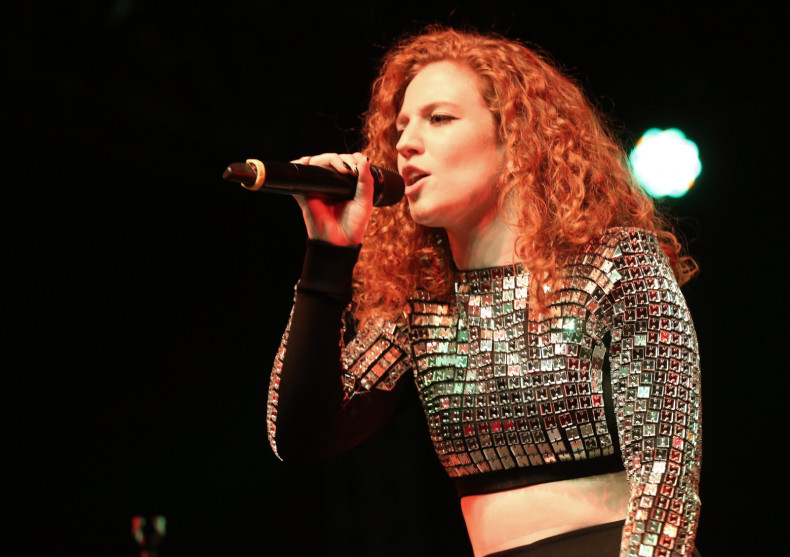 If it weren't for the large bow atop her head, Sia is barely noticeable with her trademark blonde and black wig covering her face. This "impersonal" touch is just one of the reasons Sia is being sued by fans after a gig in Tel Aviv, Israel earlier this month which they say was "lacklustre" at best.
The point of Sia's act though is that her talent speaks for itself. And it certainly does with her voice just as powerful as the recorded versions on Chandelier, Alive, Elastic Heart, Breathe Me and Diamonds, the latter of which she wrote for pop star Rihanna.
It's always a pleasure to hear Sia live, but perhaps a little interaction to break-up the monotonous routine of churning out song after song wouldn't go amiss.
Elsewhere, Jess Glynne lifted spirits with her cheerful selection of hits including Hold My Hand and Don't Be So Hard On Yourself, while grime king Stormzy tore up the main stage with his charismatic set and crowd-pleasers Shut Up and Know Me From.
V Festival 2016 continues at Hylands Park, Chelmsford on Sunday 21 August with performances from Rihanna, Little Mix and David Guetta. Justin Bieber headlines Weston Park, Staffordshire tonight.