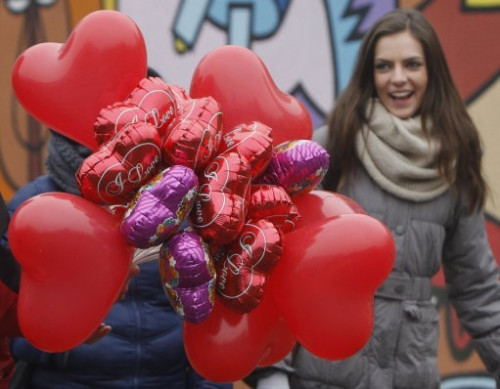 The combined spending by Americans on Valentine's Day far outstrips that of people elsewhere, according to a research report.
According to research firm Statista, total average spending by Americans on Valentine's Day amounts to a whopping $18.6bn (£11.1bn, €13.6bn) every year.
It is estimated that 56% of Americans' spending on the Valentine's Day is on romantic partners, the research report said.
They spend $9.67bn on meals, the biggest category, followed by $2.89bn on candy and $2.35bn on romantic getaways.
Spending on flowers amounts to $1.78bn and that on jewellery totals $1.62bn. Furthermore, clothing and lingerie contributes $1.26bn to the total spending, while greeting cards represents $870m, according to the research.
On average, an individual spends $73.75 on the romantic interest. Nevertheless, spending by men is significantly higher than that of women. The average Valentine's Day expenditure amounts to $175.61 for men and $88.78 for women.
Who Do They Spend Money On?
While more than half of the spending goes for romantic partners, family and friends represent 20% and 7% of the total spending, respectively.
Interestingly, people not only spend on their romantic partners on Valentine's Day. Americans also shell out $367m on Valentine's Day gifts for their pets every year, representing 4% of the total spending of the day.
Teachers represent 5% of the total spending, while co-workers are getting a 4% share in the total.
Tablets and Smartphones
The number of people who are shopping online on Valentine's Day is increasing steadily, as more and more individuals are able to access the internet on their smartphones and tablets.
About 47% of Americans use their tablets to purchase or research gifts online, the study found.
Meanwhile, more than 40% of people use their smartphones to shop for gifts for their significant others.
The Statista Infographic detailing the findings of the research is shown below.