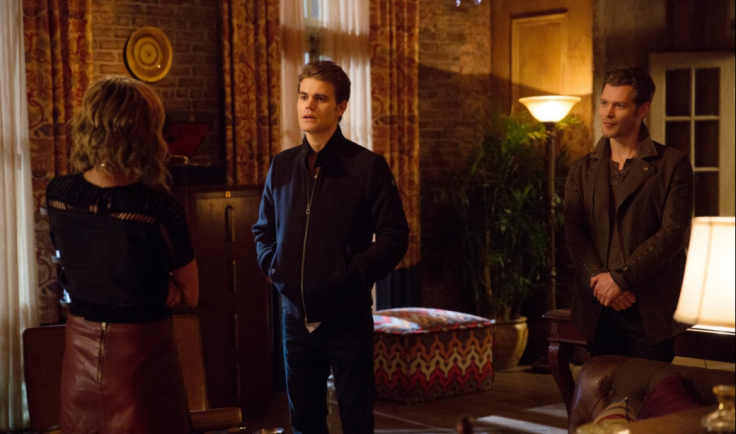 The Vampire Diaries' Stefan Salvatore will travel to New Orleans to help Klaus Mikaelson in the upcoming episode of The Originals season 3. The Vampire Diaries and The Originals crossover episode is titled, A Streetcar Named Desire, which will air 26 February at 9pm EST on The CW.
Showrunner Julie Plec has discussed the upcoming TVD-Originals crossover event and teased some great Klaus and Stefan moments. Replying to a fan query, Plec told Entertainment Weekly, "Stefan makes his way to New Orleans in the present, and Caroline hits up magic-free zone St James Infirmary in the flash-forward. You can expect some great scenes reminiscent of season 3 Klaus and Stefan moments. A surprising generosity from one Klaus Mikaelson."
The episode will also feature a Klaus and Caroline moment. Plec said, "An awkward moment where Stefan realizes he's not sure if Klaus knows he and Caroline are a couple, and a really beautiful phone call between Klaus and Caroline."
The crossover will also have a little Easter Egg surprise that will make you ask some big questions about how The Originals will end their season, revealed the showrunner, and added, "In the OGs, you can expect Stefan to get sucked into the Mikaelson's sire line drama. As one of Klaus's sire line, Stefan finds himself in quite a predicament as Klaus's life is threatened by the return of the White Oak."
Here is the synopsis for the special episode: